JOE BIDEN HEARS BOOS AT PITTSBURGH ST. PATRICK'S DAY PARADE
Seen waiving and jogging gingerly on the parade route, Vice President Biden's entourage was loudly booed at points by some of the hundreds of thousands who turned out for the parade in Pittsburgh Saturday. WPXI reports that Biden spent part of his trip campaigning ahead of November's election and part of his time enjoying himself.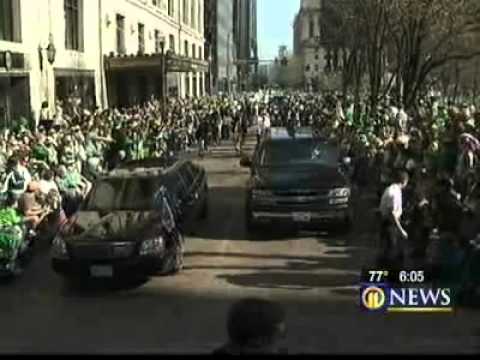 \
Read More: http://www.theblaze.com/stories/joe-biden-hears-bo...
More polls by doofiegirl BTO-t- BCRA-F ~PWCM~