Joe Biden fully understands China's forced abortion and sterilization policy. Do you?
The People's Republic of China is not run by 'the people' and it is not a republic but it is in China. More accurately, the communist party of China has run a police state in mainland China since Asia's most prolific mass-killer conquered the Chinese mainland through terrorism, violence and genocide.
After Mao, the Chinese communists transformed their country from a communist system to a fascist system by allowing free enterprise while maintaining a totalitarian police state resulting in prosperity and oppression.
You can do business in China with more freedom than any country in the West but if you dare challenge the authority of the communist party, you will be imprisoned or executed.
The Chi-com party heads (that run all top posts in Chinese corporations) were very happy to take US money from cheaply produced goods and loan it back to the USA as it spent itself into record setting debt in the name of 'compassion' through government programs.
Now that Chinese bankers have so much power over the USA, they are using that power to influence US policy to suit their interests.
Just this week, Barack Obama sent his 'A' team to the China...the man who he trusts to take over as leader of the free world should he be unable...
In order to address the
anger of our Chinese masters
at the complete mismanagement of the US economy, Joe Biden lept into action to kiss Communist Chinese arse.
Joe Biden seemed equally clueless in China.
In a stunning statement by the 'pro-choice' Joe Biden, he stated that he 'fully understands' China's policy of one-child per family.
"...
as I was talking to some of your leaders, you share a similar concern here in China. You have no safety net. Your policy has been one which I fully understand — I'm not second-guessing — of one child per family.The result being that you're in a position where one wage earner will be taking care of four retired people. Not sustainable."
Those not familiar with China's
one-child per family policy,
it is the communist government forcing families to have only one child even if it means forced abortions and forced sterilization.
Pro-choice? No, a communist bureaucrat decides how many children you have.
This policy, besides causing perhaps the biggest mass abortions in human history has resulted in the killing mostly of baby girls.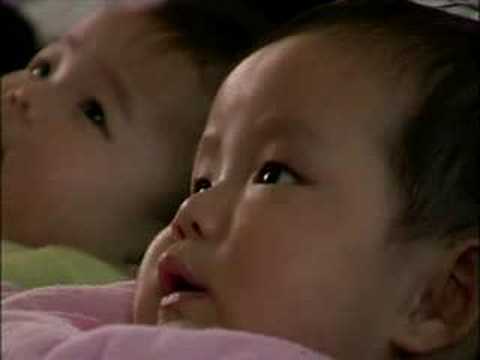 Joe Biden fully understands China's force abortion and sterilization policy. Do you?

Read More: http://hotair.com/archives/2011/08/22/biden-to-chi...
Add a comment above