Jared Lee Loughner Sentenced to Life in Prison for Arizona Shootings: Does He Deserve Life or Death?
Jared Lee Loughner, the man behind the Arizona shootings, which killed six people and injured 12 others (including former US representative Gabrielle Giffords), has finally been given a sentence -- and it's life in prison.
US District Judge Larry Burns sentenced Loughner, 24, to seven life terms plus an additional 140 years in prison for the shooting, which occurred back in January 2011. Loughner previously pleaded guilty under an agreement that guarantees he will spend the rest of his life in prison without the possibility of parole -- instead of getting the death penalty. Do you think Loughner deserves life in prison -- or the death penalty?

GUARDIAN.CO.UK reports:

Loughner, who pleaded guilty to attack in Tuscon in 2011 that left six dead and 12 other including Gabrielle Giffords injured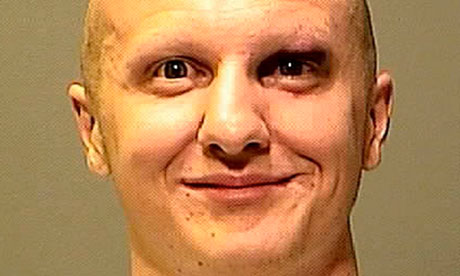 Read More: http://www.guardian.co.uk/world/2012/nov/08/jared-...
Add a comment above