Israel Blames Iran for Bulgaria Attack: Should Israel Beat War Drums?
Associated Press reports
:
JERUSALEM (AP) -- Israel's prime minister has blamed the Iranian-backed Hezbollah guerrilla group for a deadly attack against Israelis in Bulgaria.

Benjamin Netanyahu said Thursday that Iran and its protégé Hezbollah have been carrying out a "global terror campaign" for more than a year that has targeted Israeli and others.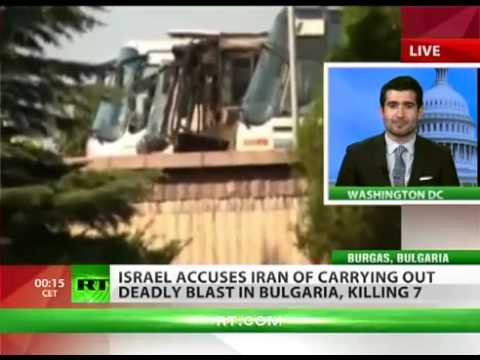 Read More: http://hosted.ap.org/dynamic/stories/E/EU_BULGARIA...
Add a comment above