IS THIS AMERICA?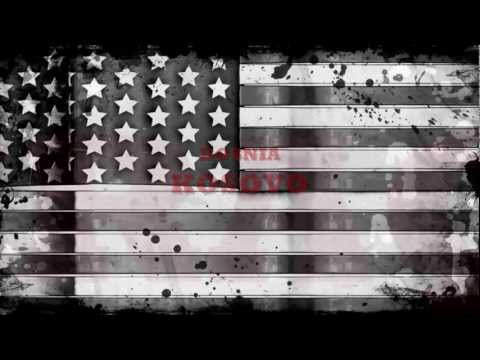 Shock and grief consumed the air after the 9/11 terror attacks, and
many of our New York Fire Department heroes continued diligently
performing their assigned duties, which included transporting the
deceased fathers, mothers and brothers from the elevator pits below
Ground Zero to the makeshift morgue. Among them was a young first
responder named Chris. He would soon find out more than he wanted to
know. The hero said, "I saw a lot... and saw things that didn't make
sense in terms of heat, fires, and bureaucracy of the whole area at the
time."
Chris's discoveries caused him to dig deeper. In an
effort to put the pieces together, he said, "I had done some research
over the first responders getting sick, Zadroga Bill, and basically what
I saw down at Ground Zero." Like a butterfly emerging from its
chrysalis he communicated: "I woke up after I left the FDNY due to
asthma -- I changed my life in a lot ways... and most has to do with Ron Paul.
I think that I have come to a point where things have come together and
everything is starting to make sense... both intellectually and
spiritually."
A guy with 10 years at the FDNY supports the Texas
congressman? It seems rather ironic for him to follow Dr. Paul, who is
mocked and scoffed at for stating the Sept. 11 act of terrorism was due
to blowback. In other words, the event was our American government's
fault.
Chris, a 37 year-old from New York, said: "I grew up in
an Irish blue-collar neighborhood in Queens -- and just to let you
know...I am not a religious fanatic at all." He goes on to paint us a
picture of his spicy side. " I was raised as a Catholic, but was always
kicked out of church because I could not sit still or I would just get
in trouble with the sisters, priests, etc."
The former fireman,
since employed 17 years as an architectural draftsman, had some
eye-opening experiences in his younger days, "I actually worked for Fox 5
News
here in NYC for about five years as a news courier on the weekends -- I
had some good times there and saw firsthand how the news was dealt --
to tell you the truth Stephanie.. a lot of things scare me with what is
going on today. If you are a Ron Paul supporter...then I suppose you
know...and I thank you for being awake."
How exactly did Chris
come across the wildly popular politician? His curious journey brought
him to the Architects and Engineers for Truth movement. "I pieced the
puzzle together and that's when I came across Ron Paul through a
documentary by an ex-L.A. Narcotics Detective Mike Ruppert and the Drug
Cartel from Colombia provided by the CIA." He said he has not stopped
studying since he watched "The Money Masters," which enlightened him on
the Federal Reserve.
Chris leaves us with these final words. "I think this is the most important time in America to do what is right."
Read More: http://www.allvoices.com/contributed-news/12240552...
Add a comment above