Is the Economic Crisis in America Proof That Capitalism Doesn't Work?
After decades of hideous overspending in America, the "living beyond your means" game may finally be up. America and other countries have been "kicking the can down the road" since the 1970's restructuring debt around lavish pensions and social welfare funding and state sector employment in order to entice the voters.
It was all a house of cards. and America can't afford another bail-out... the results are riots in the streets. Is this the final nail for capitalism?
Minor scuffles broke out between protesters and police as thousands of Americans took to the streets to protest.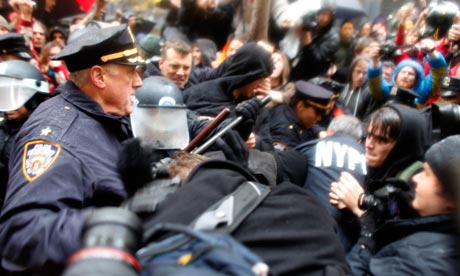 Please be kind and rave and share this post.
Add a comment above