Is Racy Photo Shoot Becoming of a News Anchor?
Fox News
anchor Megyn Kelly has been a rising star at the
cable network
for the last few years. She went from co-anchoring a show to hosting her own two-hour show in the afternoon.
Her sometimes funny, occasionally derisive attitude when it comes to delivering the news seems to blur the line between opinion and objective reporting. But another attribute she has, according to her fans, is God given.
This was why GQ did an interview and pictorial of her (one of which is the above photo) in its "Men of the Year" issue due Nov. 23.
It's not as if she is unaware of her look.
She told GQ about her fan e-mail: "Some of them just say, 'You're hot' -- which, you know, I don't find insulting. But the ones that go a little over the top get deleted right away. My rule is, if anybody writes in asking for a head shot and compliments me or the show or just wants one, that's fine, they can have a head shot. But if they write anything perverted, they're not getting one ... I know what's going to happen to that head shot."
Here is Kelly in action: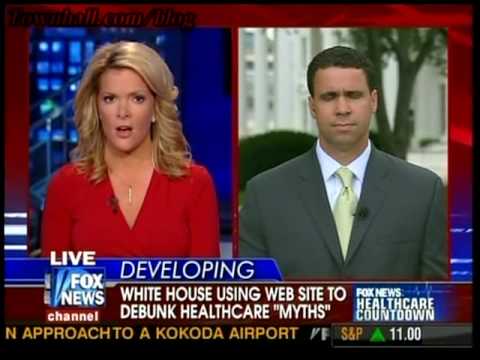 Read More: http://www.huffingtonpost.com/2010/11/20/megyn-kel...
Add a comment above