Is MSNBC 'Morning Joe' Talk Show Sexist?
Is
Co
nservative
pundit and former congressman
Joe Scarborough
running a boys-talk-only club on "Morning Joe"?
According to The New Republic, Scarborough, who has lashed out at Liberals and Republicans alike, has been hogging talking time from his supposed co-anchor Mika Brzezinski. Despite the liberal tendencies of MSNBC, says the Republic, it has allowed respected journalist Brzezinski to become an ornament who occasionally interjects.
Some examples of this anchor sexism is clear by comparing how much more Scarborough talks on the show than his partner. On one show, he spoke 3,213 words, and Brzezinski spoke 644, according to the Republic.
The author Eliza Gray also noted episodes where Scarborough went over the top with his aggressiveness, "threatening" to give Brzezinski the back of his hand after she rolled her eyes when he made a comment and ignoring her requests to not talk on the air about her being mugged.
In the video below, it does seem uncomfortable, but is this sexism?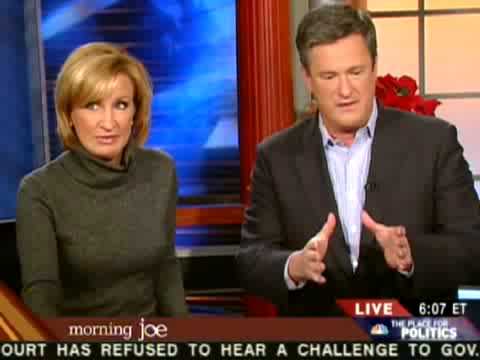 Read More: http://www.tnr.com/article/79832/morning-joe
Add a comment above