Is Barack Obama intelligent?
Remember all the slobbering praise by leftists about how Obama's brilliance was legendary. Some luminaries even claimed that Obama was 'too intelligent'.
Set aside the failed presidency of Barack Obama.
Over the past three years, we have seen Barack Obama make stupid comment after stupid comment.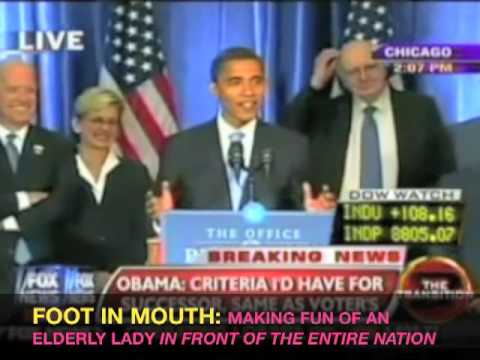 Here is the latest moment of Obama intelligence:
"First time I saw 10th Mountain Division, you guys were in southern Iraq. When I went back to visit Afghanistan, you guys were the first ones there.

I had the great honor of seeing some of you because a comrade of yours, Jared Monti, was the first person who I was able to award the Medal of Honor to who actually came back and wasn't receiving it posthumously.

"

Jared Monti was killed in action in Afghanistan, on June 21, 2006. He was awarded the Medal of Honor posthumously, September 17, 2009. President Obama handed the framed medal to his parents, Paul and Janet Monti.


(Can you imagine if a Republican had made a similar mistake?)
Is Barack Obama intelligent?
Read More: http://blogs.cbn.com/WhiteHouseWrap/archive/2011/0...
Add a comment above