Indiana law that lets civilians shoot cops in self-defense: good law or bad?
Last year, the Indiana Supreme Court said that an ordinary Hoosier had "no right to reasonably resist unlawful entry by police officers." Several Indiana legislators asked the Court to do that decision over. (
Barnes v. Indiana
, cause #82002-0808-CM-759.) The court would not re-hear the case. So the legislators ginned up this new
law.
All right. What does that new law say, that the old law didn't? Less than you might imagine. The law already gave Hoosiers the right to defend their "castles" (defines as their homes, the land around them, and their cars while they were in them), and indeed to defend their personal space
anywhere
, with
no
duty to retreat. The new Indiana law now lets them defend themselves against officers of the law and other "public servants" who behave improperly, exceed their lawful authority, or do that which does not exactly fall under their sworn duty.
From the way a lot of law officers are reacting to it, you'd think the Indiana legislature had declared open season on them! For instance, Sergeant Joe Hubbard of the police in Jeffersonville, IN,
says
,
If I pull over a car and I walk up to it and the guy
shoots me, he's going to say, "Well, he was trying to illegally enter my
property." Somebody is going get away with killing a cop because of
this law.
No, Sergeant Hubbard. If you read the law more carefully, you'll note that before that driver can shoot you, he must reasonably believe that you are doing more than giving him a speeding ticket.
And there's something else you have to consider: cops have often "gone rogue" on traffic stops. Watch this video below. That could be you someday. The new Indiana law will check that.
For more details, you can follow the link to the actual Indiana law, or the link below to the article. Now ask yourself: is this new Indiana law a good law, or a bad law?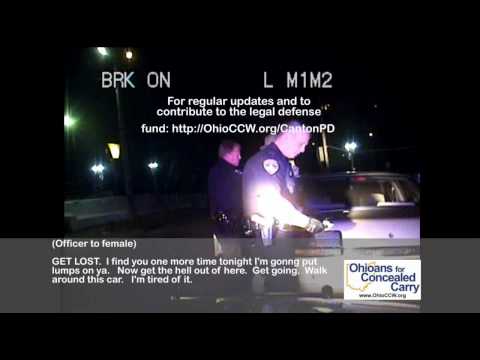 Read More: http://www.conservativenewsandviews.com/2012/06/12...
Add a comment above