In defense of Common..... MORE CONSERVATIVE DISTRACTIONS AND B.S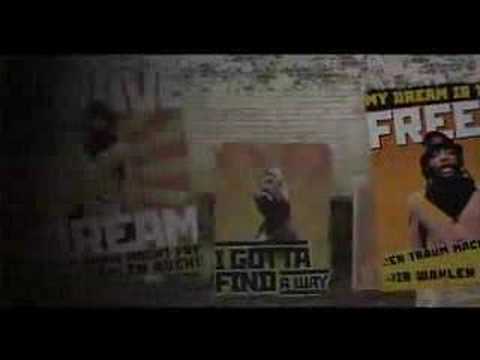 So here we are again. Fox News, Drudge Report, Sarah Palin, Sean Hannity and other conservatives are jumping on a hater posse around Common's invitation to the White House for the First Lady's celebration of American Poetry today.
A whole lotta other people are invited like Elizabeth Alexander, Billy Collins, Rita Dove, Kenneth Goldsmith, Alison Knowles, Aimee Mann, Jill Scott and Steve Martin and the Steep Canyon Rangers. But no, they gotta pick on Common. Seems they don't like some of his protest lyrics. Common comes strong but has always been a conscious rapper spittin' not about "bitches" and "hos" nor battle-rapping. He's mostly concerned himself with issues like crime, domestic violence, war, poverty, education, civil rights and more. He also writes some good love songs in my opinion and has a promising acting career. Above, watch the video he did with will.i.am as one of the songs for the Freedom Writers movie starring Hilary Swank as a passionate teacher who inspires a group of at-risk kids to turn their lives around. It's called "A Dream" and intersperses excerpts from King's "I Have A Dream" speech with some powerful and inspiring messages for our young people. Is Fox and other conservativesreally saying that this guy — the person who could make a beautiful video like this that's rooted in our past and looking towards a brighter future — is "vile"? Or as Karl Rove put it: a "thug"?
It's the Beck going after Van Jones strategy. Conservatives would like to use Common as a proxy for implying that the President is a gangsta rapper who hates whitey or some such mess. Lord, will it ever grow old? This is a pretty desperate attempt to slime the President and break his "Protector-in-Chief" halo in the wake of the successful raid on Osama bin Laden's headquarters. Conservatives want to make Obama the boogeyman again through association. But it's certainly a reach with Common.
Cuz Fox is talking outta both sides of their mouth on this one. Seems once upon a time not so long ago, Fox News was all about Common
From Media Matters:
Conservatives such as Fox News, the Daily Caller and Sarah Palin are criticizing the White House's invitation to rapper Common for a poetry event over the purported vulgarity of his lyrics. Fox Nation, for instance, called Common a "vile rapper."

But roughly half-a-year ago, Fox News had a different tone about Common. In an October 2010 reportfor FoxNews.com, reporter Jason Robinson interviewed the "rap legend" and told him, "your music is very positive. And you're known as the conscious rapper. How important is that to you, and how important do you think that is to our kids?"

Common replied that it's a "significant role. I just try to show who we are as well-rounded people and I'm happy to be known as the conscious artist."

Others have debunked the silly outrage over Common's invite. The Huffington Post's Jason Linkins writes that Common is "not what I consider to be a 'gangsta rapper' or particularly prone to any of hip-hop's legendary excesses. In fact, it was these excesses – 'poppin glocks servin rocks and hittin switches' — that Common famously criticized in perhaps his most famous song, 'I Used To Love H.E.R.'" The Atlantic's Conor Friedersdorf, meanwhile, notes that there's a tradition of previous White Houses hosting people with purportedly controversial lyrics.
Read More: http://youtu.be/XBa55sDTIiA