Hillary Rosen says Ann Romney never worked a day in her life. Should she apologize?
"Guess what?" Rosen said. "His wife has actually never worked a day in
her life. She's never really dealt with the kinds of economic issues
that a majority of the women in this country are facing."
Immediately Obama Campaign Manager called on Rosen to apologize and said that family should be off limits saying this: I could not disagree with Hilary Rosen any more strongly. Her comments
were wrong and family should be off limits. She should apologize.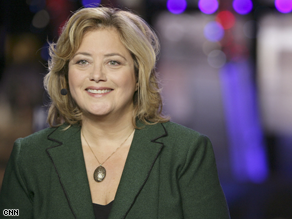 Ignoring advice Rosen Doubled down on the Ann Romney insult: "I am raising children too," Rosen tweeted at Mrs. Romney. "But most
young American women HAVE to BOTH earn a living AND raise children. You
know that don't [you]?"
She also had this to say about the calls for her to apologize: Spare me the faux anger from the right who view the issue of women's
rights and advancement as a way to score political points. When it comes
to supporting policies that would actually help women, their silence
has been deafening. I don't need lectures from the RNC on supporting
women and fighting to increase opportunities for women; I've been doing
it my whole career. If they want to attack me and distract the public's
attention away from their nominee's woeful record, it just demonstrates
how much they just don't get it.
Ann Romney only made a single response: "I made a choice to stay home and raise five boys. Believe me, it was hard work."
My take on this is BAD FORM HILLARY ROSEN. Have you learned NO lessons from Hillary Clintons "Tammy wynette stand by your man" comment? The furor from that should've taught you a very big lesson. You were called on by your peers to apologize and I will go on record demanding that you do so. If women are lucky enough to be able to stay home and raise their children and they choose to do so, that is not a reason for ridicule. Also bear in mind that Mrs. Romney raised 5 children, while suffering from the debilitation disease known as Multiple Sclerosis, which attacks your central nervous system. I think she knows a little bit about what hard work is.
Read More: http://www.theverbalassassin.net/2012/04/12/hillar...
Add a comment above
More polls by Assassin~ Badass Buzz Guru