High School Teacher Gives Tough Love Graduation Speech: Are You Exceptional or Just Like Everyone Else?
Usually,
graduation
speeches encourage grads to charge into the world with their chins held high, that diploma proudly tucked under their arm. You've graduated college; you're exceptional; it's time to make something of yourself. But that's not exactly how David McCullough Jr.'s speech went when the English teacher spoke at Wellesley High's commencement this year. On the contrary. He told graduates they're just like everyone else, and the controversial message immediately went viral.
McCullough said, "You are not special. You are not exceptional ... Even if you're one in a million, on a planet of 6.8 billion that means there are nearly 7,000 people just like you ... You've been pampered, cosseted, doted upon, helmeted, bubble wrapped ... We have of late, we Americans, to our detriment, come to love accolades more than genuine achievement ... The sweetest joys of life, then, come only with the recognition that you're not special. Because everyone is." What do you think of the tough love speech?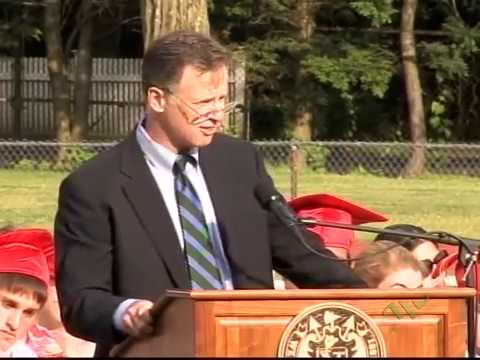 Add a comment above