Hawaii Won't Send Official Confirmation Of Obama's Birth To Arizona
Arizona Secretary of State Ken Bennett is saying he is "stunned" that after eight weeks election officials in Hawaii still have not provided him with even so much as an Email confirming they have proper documentation on record regarding Barack Obama's official birth certificate.
Because of their lack of official reply, Bennett is considering keeping Obama off of the Democrat ballot in Arizona! "For some reason they haven't been willing to say yes," the Bennett told radio talk show host Mike Broomhead. Bennett said he's received over 1,200 Emails from his state's citizens asking him to require Barack Obama to produce an original birth certificate. "This is impossible to get," because states only provide certified copies of the original document. But the State of Hawaii apparently won't even do that or even Email confirmation according to their new rule changes. "Hawaii can't or won't answer. . .do you have a birth certificate for this guy?" Bennett said.
In reply to Broomhead's question: "Will you exclude the President from the ballot?", the AZ official said that is a possibility, or he may ask all candidates to submit valid birth certificates. When CIR called both Bennett and his communications director, they both were either not at their desks or not in the office .
Florida's eligibility challenge is still alive
with Attorney Larry E. Klayman representing Citizen Mike Voeltz in a case that already has gone through 19 preliminary motions, hearings, and filings, since being put on the docket of Judge Terry Lewis on 2-15-2012. Case No. 37 2012 CA 000467 has eight different attorneys representing the original defendant Florida SoS Ken Detzner , the Florida Election Canvassing Commission and Barack Obama whose attorney is Stephen F. Rosenthal. The latest entry came on May 14 in the crucial battleground state most pundits agree Obama must have to be reelected in November.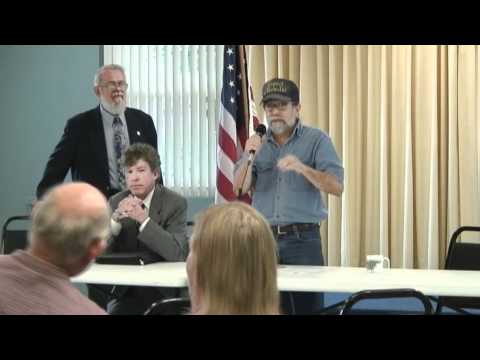 Read More: http://www.westernjournalism.com/hawaii-wont-send-...