Hawaii birth certificate: reliable? Or not?
Last week, Steven Carter, of Philadelphia, PA, solved
a mystery that had troubled him since he was a boy. In fact, he is not
Steve Carter, but Marx Panama Barns. In 1977, his mother ran away from her husband and took him with her.
Eventually she traveled to Hawaii. The details are still sketchy, but
somehow someone in authority committed Barnes/Carter's mother for
psychiatric treatment and sent the infant Barnes/Carter to an orphanage.
The mother later left the hospital, and no one has seen her since.
What has this to do with Obama eligibility? Just this: no one issued a
birth certificate for him until a year after his supposed birthday.
That birth certificate came from Hawaii. It listed Barnes/Carter as
"half native Hawaiian." But the adult now calling himself Steve Carter has no discernible "native Hawaiian" features.
More to the point: Marx Panama Barnes was not born in Hawaii. He was born in California.
CBS-TV ran a human-interest special on Barnes/Carter. They focused
only on his solving his own child-snatching. But they missed a vital
point: how did he get a Hawaii birth certificate if he was not born in Hawaii?
Nor is this the first time that Hawaii has given a birth certificate
to someone not born on those islands. Mike Zullo is the head of the Cold
Case Posse of Sheriff Joe Arpaio of Maricopa County, Arizona. He and
his team have looked into the Obama eligibility question almost since
the White House released what they said was Obama's birth certificate.
Zullo did not concentrate only on the flaws in the Obama birth
certificate document. He asked himself whether the Hawaii Department of
Health might give someone a birth certificate even if that someone was
not born in Hawaii.
Zullo told interviewer Carl Gallups
that the Hawaii Department of Health has done just that several times.
He also gave the lie to another anti-Obama eligibility canard. Birth announcements in Hawaiian newspapers at the time relied only on family telephone calls. And no one ever checked those.
Hawaii is notorious for having satellite birth registry
offices. [There, people] can literally go in and register another
[person] born in a foreign country—a foreign birth—and register that
birth in Hawaii and get a Certificate of Live Birth.
That last is the official title of the Obama birth certificate
document. Zullo further told Gallups that his team knew of persons born
in California, and adopted in Hawaii, who had Hawaii Certificates of Live Birth. Furthermore, these certificates were in the same registry as persons truly born in Hawaii.
Recall that Marx Panama Barnes/Steve Carter was also born in California and adopted in Hawaii.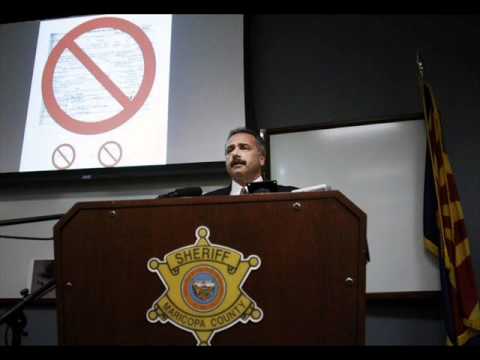 Read More: http://www.conservativenewsandviews.com/2012/04/30...
Add a comment above