Have you seen this little girl? NEW AMBER ALERT IN OKLAHOMA- PLEASE HAVE A LOOK!! Her Mom was just killed and the girl was taken!!
NEW INFO/PLEASE READ!!

Missing Child Believed To Be In Extreme Danger
According to Jessica Brown, Public Information Director for the Oklahoma State Bureau of Investigation, Hobbs is an extremely dangerous man. His criminal history dates back to 1984, and he's been charged with a plethora of crimes throughout his life.

Over the years, Hobbs has been arrested for burglary, grand larceny, domestic assault and battery, assault and battery with a deadly weapon, multiple DUIs, obstructing court orders, drug possession, resisting arrest and more.




But the charge that concerns them most is one that occurred in 1986 when Hobbs was just 23. In September of that year, he was arrested for Felony Cruelty Toward a Child, for which he spent two and a half years in an Oklahoma prison.

Less than 48 hours after Tonya's body was discovered in Hobbs' camper, badly beaten about the head, neck and abdomen, authorities charged him with her murder, as well as the kidnapping of young Aja.

Hobbs and Aja are believed to be somewhere in the Midwest, though authorities have no idea which way they've headed. Since Tonya Hobbs' body was found on the evening of Jan. 24, they tell us her husband got nearly a 24-hour head-start on the cops. Consequently, he and Aja could now be anywhere in the country.

The pair may be found traveling in a white, two-door 1992 Toyota Paseo with Oklahoma license plate 577-BPW. The car's rear passenger side window has been replaced with a piece of taped-on plastic, and all four hubcaps are missing.

Authorities are doing everything they can to spread the word about that vehicle, and OSBI Agent Richard Goss tells AMW, "It's my mission today to make that the most wanted car in America."

They're desperate to find it, because it's their hope that if they find that car, young Aja will hopefully be with it, alive and well.

Weather Hampers Manhunt

A massive snowstorm that hit the region within a week of Aja and Hobbs' disappearance severely impacted the manhunt. During that time, however, no credible tips came in to the OSBI, U.S. Marshals or any other agency searching for the pair.

"We have received no definitive information that he could be in the area, but there has been no definitive information that they could not be in the area," Agent Goss said.

After more than a week of bad weather and hazardous conditions, Mother Nature finally began cooperating with authorities. On the morning of Feb. 5, 20 to 25 OSBI agents, along with countless others, went door-to-door throughout Geronimo, essentially "going back to square one of the investigation," Agent Goss said. Since the car has not been seen, the OSBI felt it was necessary to go back and do everything they could to find Tonya Hobbs' Paseo.

"It's much easier to find an automobile than it is to find an individual," Agent Goss said.

He believes it's possible that if Lester Hobbs is still in the area, he may have tried to cover the car with a tarp or hide it in a garage. While the sun is shining, Agent Goss tells AMW they're utilizing everything in their arsenal -- including two helicopters and a plane -- to aid in the massive ground search for innocent Aja Johnson and her ex-con stepdad, Lester Hobbs.

Cops Desperate For Credible Leads



OSBI Agent Richard Goss tells AMW, "It's my mission today to make that the most wanted car in America."

Aja, a first-grader, is described as 4 feet tall and weighing 65 pounds, with brown eyes and recently-dyed, reddish-tinted hair with dark black tips. Authorities tell AMW she may have a number of non-life-threatening medical issues -- all of which she takes medication for, but does not have with her.

Hobbs stands 6 feet 1 inch tall and weighs 190 pounds, with brown hair and green eyes. He has a mustache and receding hairline, and he's covered in tattoos. Hobbs has also been known to dye his and Aja's hair black in the past. He may try to do it again to disguise their identities.

He was set to appear in court Monday, Jan. 25, 2010, to face DUI charges stemming from an arrest on his 46th birthday. Cops tell AMW Tonya was going to be his ride to the Lincoln, Okla., courtroom to face those charges.

Authorities immediately issued an arrest warrant when he failed to show up in court that morning.

Though AMBER Alerts had initially been issued in Oklahoma and Texas, the latter revoked their AMBER Alert after keeping it active for more than four days. According to Brown, it will be re-activated if and when Hobbs and Aja are spotted in Texas or any other state.

If you know where Lester Hobbs or Aja Johnson are, you've got to call our Hotline right away at .

http://www.amw.com/show_archive/tv_detail.cfm?id=1577
---- ---------- ------- -------
Older info:
Okla. Cops: Girl Kidnapped After Mother's Murder
Lester Hobbs bought a brand new RV in early 2010, which he parked on his sister's property in Geronimo, Okla.
Hobbs' wife, Tonya, visited from Oklahoma City and brought along her two young daughters. The family drove down in her 1992 Toyota Paseo and parked it alongside Hobbs' camper.
On Saturday, Jan. 23, 2010, they sat down to dinner with Hobbs' sister, Melinda, and her husband, Chad.
After the feast, Hobbs, Tonya and her youngest daughter, Aja, went back to the camper around 7 p.m. to retire for the night.
That would be the last time anyone would see Tonya alive.
The next morning, Hobbs' brother-in-law noticed Tonya's car was gone. No one had heard from Hobbs, Tonya or Aja all day so around 9:40 p.m., Melinda decided to take action. She entered Hobbs' camper, and she was mortified at what lay before her eyes: her sister-in-law's dead body.
Not only was Tonya dead, but her husband was nowhere to be found. Nor was Tonya's 7-year-old daughter, Aja Danielle Johnson.
When cops arrived at the scene that Sunday night, they immediately realized the severity of the situation. The first thing they did was request an AMBER Alert be put out to find young Aja.
Taking Hobbs' extensive criminal history into consideration, and threats he'd allegedly made against Aja, they determined she was in extreme danger and needed to be found as soon as humanly possible.
Aja, a first-grader, is 4 feet tall and weighs 59 pounds. She has brown eyes and recently-dyed, reddish-tinted hair with dark black tips.
Amber Alert
ACTIVE AMBER Alert : Aja Johnson – Geronimo, OK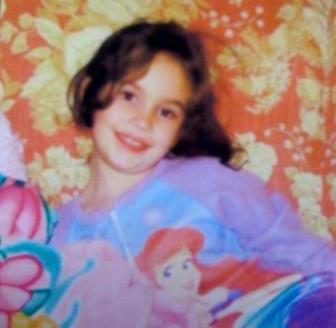 Incident
Please contact Comanche County Sheriff's Department at 580-353-4280
Name: Aja Johnson
Alias: Unknown
Hair: Brown
Eyes: Brown
Ethnicity: White
Age: 8 Year(s) old
Height: 4ft 0in
Weight: 65
Gender: Female
Description: No Information Provided
An AMBER Alert has been issued by the State of Oklahoma. Abduction is believed to occurred sometime before 9 pm January 24, 2010. The suspect is driving the listed vehicle. The back window has been replaced with a piece of sheet metal. Suspect is also wanted in connection with the homicide of the victims mother. Any information contact: COMANCHE County Sheriffs Office 580-353-4280 or 877-652-6237

Suspect is Lester Hobbs- below


Name: Lester Hobbs
Alias: Unknown
Hair: Unknown
Eyes: Green
Ethnicity: White
Age: 47 Year(s) old
Height: 5ft 9in
Weight: 180
Gender: Male
Description: No Information Provided

Suspect's car: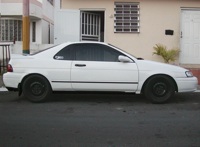 Make: Toyota
Model: Paseo
Color: white
License State: OK
License Text: 577-BPW
Description: The back window has been replaced with a piece of sheet metal.
http://www.amberalert.com/ale...
More info added when I find it:

Mom's body found, Amber alert issued for daughter
OKLAHOMA CITY – A mother's body was found inside a camper in Oklahoma and authorities have issued an Amber alert for her missing 7-year-old daughter.

Oklahoma State Bureau of Investigation spokeswoman Jessica Brown said Monday that the girl, Aja (AY'-zhuh) Daniell Johnson, is believed to be with Lester William Hobbs. Brown says he is an ex-convict wanted for questioning in the woman's death.

Brown says Lester William Hobbs is the estranged husband of Tonya Hobbs, whose body was discovered inside a recreational vehicle late Sunday in Geronimo. Brown says the last time Lester Hobbs and the girl were seen was Saturday evening.

Lester Hobbs was last seen driving a 1992 Toyota Paseo with the Oklahoma license plate number 577-BPW.
http://ph.news.yahoo.com/ap/20100126/twl-us-oklahoma-missing-...
Read More: http://www.amberalert.com/alerts/5d9b823f603d0af98...
More polls by MIZ® ₱д₸Ɽ¡Ö₸ ₩дⱤⱤ¡ÖⱤ †