Has the Government Helped Native Americans More Than Any Other Group?
All we do is give, give, give! That's the opinion of former "20/20" correspondent John Stossel, now a staunch Libertarian and frequent Fox News talking head.
And who do we give to more than any other group? American Indians!
Stossel complains that Native Americans have been getting special treatment and consideration ever since we stole their land from them. And he's had enough!
Stossel told "Fox and Friends":
"Why is there a Bureau of Indian Affairs? There is no Bureau of Puerto Rican Affairs or Black Affairs or Irish Affairs.
And no group in America has been more helped by the government than the American Indians
, because we have the treaties, we stole their land. But 200 years later, no group does worse."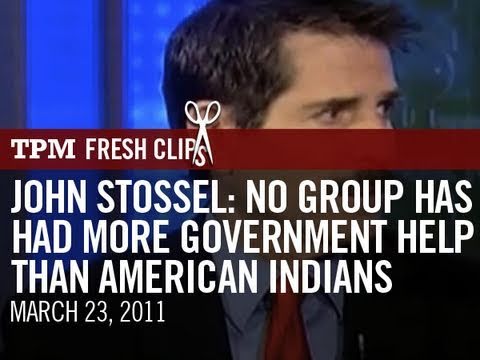 Read More: http://www.mediaite.com/online/stossel-no-group-ha...
Add a comment above