Has does TV have more Harm Than Good?
We have become a nation of Zombies
watching TV buying everything from what we watch on TV
we are turning into a generation of Zombies with vulgar habits. So a big debate has started among the wise as to whether TV has more harms than benefits. Let's find out whether we should we regret or enjoy the invention of TV

It has been almost 80 years since TV was first introduced to our lives. Initially it was just confined to educational programs but now it has lots of bad in it. To be more correct it has only bad in it because although a TV in itself is not evil, the programs that are telecast are very harmful. There is vulgarity up to the extent of pornography, served up to us in the name of entertainment in soap operas, dramas, music videos and even quizzes and sports. This is not the case with newspapers and books. There are options in books; we have good books and bad books to choose from but what about TV? Do we have any choice? In fact every TV program is competing to be more obscene and put more alluring content to grab more ratings. The governments are too busy taking in the large revenues they earn from TV companies to intervene. There is no accountability. So TV has spoiled our tastes, our spending habits, our choices and also our morals. Today people celebrate sex and extravagance as achievements.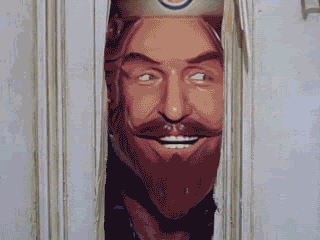 There are good programs on TV, not all programs are bad; there are History programs, Discovery channels, the BBC news service, children's learning programs and many such channels that inform us a lot about academic things. Will you shun them too and remain uninformed just because of a few ads in between? You can easily ignore the ads; even young children know ads give a false impression to make you buy something. Over the last years, TV has increased the IQ of our generation and opened our eyes to all that we could do with our lives. Millions of people are getting jobs because they learnt new ideas, new languages, and new opportunities from TV throughout the globe.


TV may have evil things presented but are all TV programs devilish? What about humanitarian appeals during natural calamities? TV has exposed many scams that would have caused more harm to nations. It has given us a lot of health information to keep us safe. And there are so many programs on TV, which speak up for human rights, animal rights, children's rights, etc. Governments and companies may want to keep us watching passively, but they cannot control how we watch TV. In the Arab world watching protests on TV brought many people out on the streets to change society, even when their government programs told them to stay at home.

People in these days are content to slump down in front of the television. As the Americans would say, they are couch potatoes. Is it any surprise that the people are getting so fat, when they don't take any exercise because of TV? Children used to run and play in the fields and streets, but now TV has captured them inside. What will happen to our youth when this generation doesn't even study and read its books for school, but only stares at a screen full of violence and sex in the evening?
Add a comment above
More polls by ☥☽✪☾DAW ☽✪☾