Harry Reid show: who's to blame?
We all tune in to the Harry Reid show, every day it seems. Here are two installments.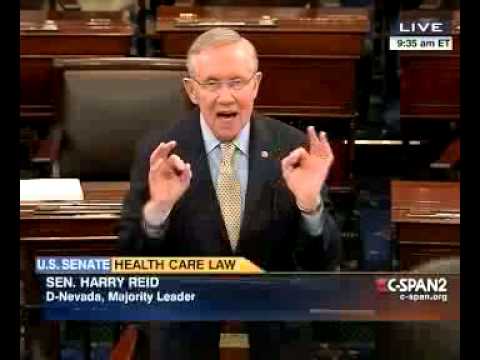 Notice that in one installment, he says opponents of Obamacare are telling a pack of lies. In the second, he says, "I never said that!"
It's easy to lay the blame on him. After all, he's the one spouting off and acting as if he's been eating too many meals cooked in aluminum pots and pans.
But who put him in a spot where he could spout off like that?
And who keeps him in a spot where he can spout off to his heart's content?
Well?

CONSERVATIVENEWSANDVIEWS.COM reports:

The Harry Reid show gets zanier every year. We, the American people, not only tune in but produce it. We can stop production. Here's how.
Read More: http://www.conservativenewsandviews.com/2014/03/29...
Add a comment above