Guy Carries Gun Open And Legal, Cites Law & Cops Backdown
In an incredible video a man is stopped for carrying a firearm openly and legally in Portland Maine. To his credit, Portland PD officer J. McDonald, was polite. However, He was dead wrong to have stopped the man in question. The conversation was straightforward and not heated, which is how it should be, though this conversation should have never happened since it was not illegal for the man to be carrying his weapon. Watch as this gentleman cites specific case law and engages a police officer politely and goes on his way in an area that is perfectly legal for him to carry his weapon openly.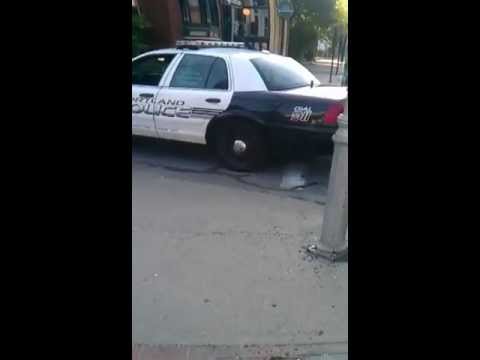 Finally without reasonable suspicion of committing a crime, the officer then asks for the man's ID which violates Hiibel v Nevada.
Read More: http://freedomoutpost.com/2012/06/guy-carries-gun-...