Guns Sales Peak in Fear of Gun Control Laws: Is Obama Coming for Your Guns?
President Obama won the election in November 2012 promising that Obama "isn't coming for your guns." However, President Obama recently announced his priority to take on the NRA and the Second Amendment, which caused citizens to flock to gun stores to buy a record number of guns, ammunition and accessories.
The tragic Sandy Hook school shooting in Newtown, CT has given Obama the chance to change his position by now supporting controversial gun laws. Remember, Rahm Emanuel, then President Obama's Chief of Staff, said, "Never let a serious crisis go to waste." President Obama did not push for gun control legislation after previous tragedies like the Aurora, Colorado shooting or the Gabby Giffords shooting in Arizona. President Obama can now attack the NRA and gun owners without worrying about re-election.
President Obama before the election Jul 22, 2012:
"White House press secretary Jay Carney told reporters aboard Air Force One on Sunday that the Obama administration has no plans to push new gun control measures in the wake of the deadly shooting rampage at a Colorado movie theater Carney said that includes a reauthorization of the Clinton-era assault-weapon ban that lapsed during the George W. Bush administration...".
Young Turks video criticizing Obama for not pushing for gun control from July 2012 (before election):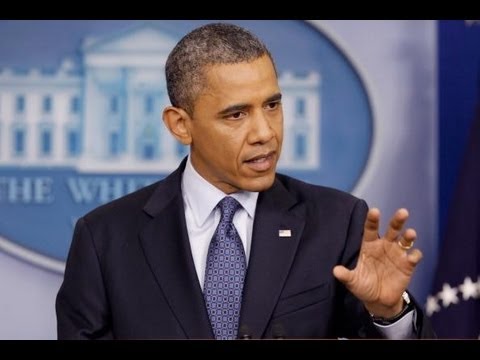 President Obama after election:
We know this is a complex issue that stirs deeply held passions and political divides. But the fact that this problem is complex can no longer be an excuse for doing nothing.
BLOOMBERG.COM reports:
With President Barack Obama endorsing sweeping gun restrictions in the wake of the school shootings in Newtown, Connecticut, prices for handgun magazines are surging on EBay and semi-automatic rifles are sold out at many Wal-Mart Stores Inc. locations.
Read More: http://www.bloomberg.com/news/2012-12-19/guns-out-...
Add a comment above