Greatest president in history botches yet another international event. Has the USA become a joke?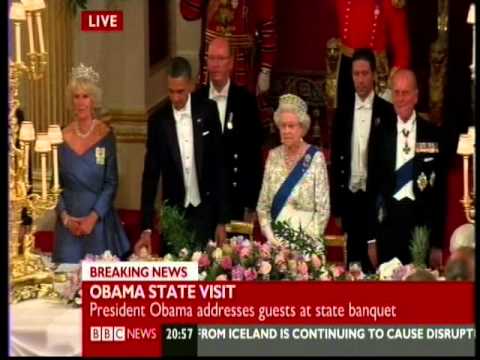 The president paused, the guests stood, and the orchestra prepared to play.
But the president wasn't done speaking.
"The vitality –" the president said before the orchestra began…
"To the Queen," the president finally said.
He lifted his glass to her, she smiled a bit uncomfortably.
But because the song was playing, no one drank from his or her glass, including the president, who put his glass down on the table.
Read More: http://hotair.com/archives/2011/05/24/good-news-ob...
Add a comment above