Government Sponsored Mind-Control; Project Monarch & MK-Ultra
The woman in the video below went through MK-Ultra, as a teen (14), in a project called "Black-Widow". Those reading this might relate better if I stated that she was like a Jason Bourne, without the tools. She left "that life" in July 2002, much to the chagrin of those that wanted to continue 'using' her. She was a resident on my land for over 5yrs; she was also the closest sister-in-Christ and friend I've ever had, outside of Yeshua Himself.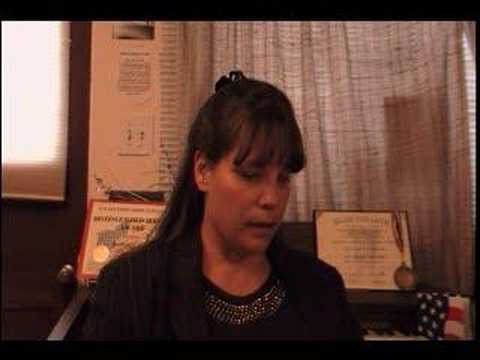 This link is an overview of Project Monarch, and its sub-programs. This will give you a clearer idea of what these projects/programs are and why:
http://www.bibliotecapleyades.net/sociopolitica/esp_sociopol_...
Keep in mind: While the doc/article has "Nazi" in the title, it was funded by those very closely associated with our "money" system. Many a rich American had their exceedingly evil fingers in making Hitler happen.
In 2006, the History Channel aired "Mind Control: America's Secret War". This documentary was uploaded to the web. I highly recommend anybody, with a brain, see it at many times as necessary to un-program themselves from the thinking that the federal corporation wouldn't do such things. It still continues today:
For those still wanting more, or needing a first-hand account, I recommend seeing if your local library, or favorite bookstore has the following:
This is the review from Amazon.com:
http://www.amazon.com/Secret-Weapons-Sisters-Terrifying-Sabot...
From Barnes & Noble:
http://search.barnesandnoble.com/Secret-Weapons/Cheryl-Hersha...
For those wanting yet more evidence of this, Cathy O'Brien, who grew up in the same city and county as Katherine Szot, wrote a first-hand account of her 'experiences', with her husband/handler.:
http://www.trance-formation.com/

I will attempt to answer any and all questions regarding the information presented here.
I would hope those individuals that consider info like this to be completely fictional, and without merit, to be respectful of those that know this to be accurate, and not even bother commenting. This blog is strictly an effort of exposing government-sponsored mind-control, and that it is still happening today. Thanks for your time and for reading.
About Me
The Latest From SodaHead
News
Government shutdown or not, there's a new $100 bill in town -- and apparently, people love it!

If Congress doesn't agree on how the U.S. will pay its bills by October 1st, the federal government will shut down. But how concerned is the average American? Not very.
Politics
Ever since President Obama's re-election back in November, the media hasn't stopped reporting about the ruffled course of the Republican party. So who's the future face of the GOP? Find out how the public voted.

New Jersey Governor Chris Christie has been at the center of media coverage for a while now. But more recently, the buzz has been about his proclaimed political party -- and whether or not he should change it.