Government focuses on homeless Vets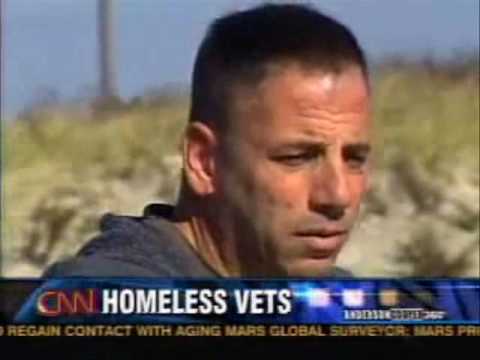 While the GOP Tea Party led by Michele Bachman is trying to cut benefits for Veterans the Obama administration is working to help Vets that have been deeply effected by the economy and are returning in record numbers from Iraq and Afghanistan unprepared for a changed America.
ALBANY, GA (WALB) – The government estimates more than 100,000 American Veterans live on the streets any given night. The Department of Veterans Affairs has made getting them off the streets a priority.
Now they are talking with Albany officials about setting up an office here to help veterans who are homeless find permanent housing.
It is clear that life has not been kind to Colin Dale Bailey he describes it as, "Plenty tough. I cold. I get cold."
Cold sleeping under a bridge at night. During the day, he panhandles for money, but this beggar hasn't always had his hand out. "I'm a United States war Vet."
That's right. Bailey served our country in the Army. "I served all over the world, honey."
But he's disturbed at how Veterans like himself were treated when they returned from battle. "What did they do for them when the come home crippled, legs shot off. What did they do for them?"
But now, there may be help on the way. City officials have been contacted by Veterans Affairs who may set up shop to get Vets like Bailey off the streets.
Artis Hall is an Air Force Veteran. His life turned out differently, but he understands just how rough some Vets have it. "I thank God that I'm one of the fortunate ones. I had a job and I had a loving family to help me and a lot of the guys didn't have that."
But to know that help may be on the way for others makes him happy. "All the guys and ladies in uniform, we're brothers and sisters and anytime something happens to any of those, it will make me feel good."
To know that one day Bailey, his brother in Arms, can get out from under the bridge and cross a bridge into a new way of life. City officials say the office should open soon, and that two case workers will be assigned to the office here.
http://www.walb.com/Global/story.asp?S=13929121
Now how does the Democrats and GOP feel about the Vets- watch the video: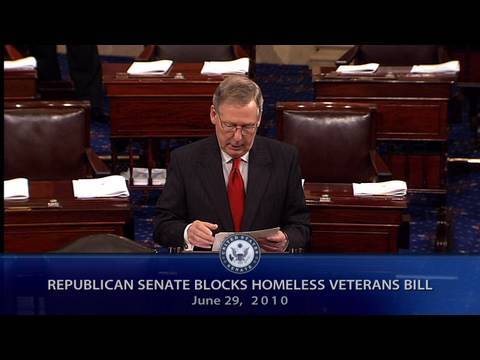 Your thoughts ?
Please rave this article up if you like it!