Gov. Palin Helps Needy Children in Haiti

In Gov. Palin's Finest Hour of 2010, we reported on Gov. Palin helping infants who are victims of a massive cholera outbreak in Haiti. Ian Lazaran, Conservatives4Palin posted a video containing additional footage of Gov. Palin as she interacted with these innocents.


Perhaps our President and his wife can forgo one of their lavish vacations and take a little visit to this camp, but that would require leadership and a servant's heart. The Obamas might also take a lesson from Gov. Palin on airlifts. She knows a thing or three about airlifts, having organized them before.

"Praesis ut prosis ne ut imperes"

"Lead in order to serve, not in order to rule."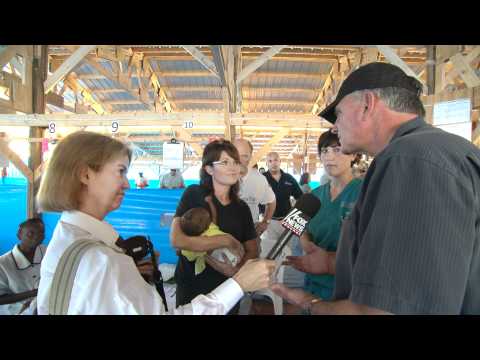 H/T Ian Lazaran, Conservatives4Palin