Good ol' Joe misspeaks Again!
Biden Tells Crying Baby: You'll Have To Pay For Romney's Tax Cuts "That's another trillion dollars in tax cuts over the next ten years going to the top 1% of American taxpayers. [baby crying] I don't blame her for crying. She is going to inherit it. She's going to pay for it. That's one smart baby," Vice President Joe Biden said at a campaign event today.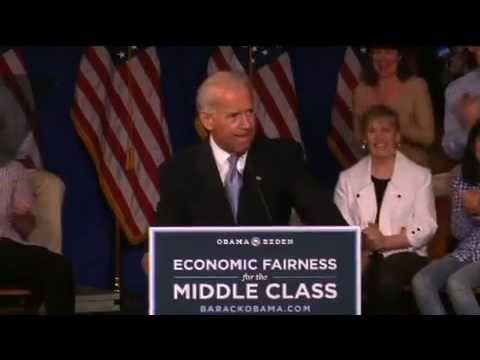 I rather think he meant to say if Odimwit stays in office, her grandkids will be paying!
Read More: http://conservativebyte.com/2012/04/biden-tells-cr...