Gay Marriage States Lowest Divorce Rates, Bible Belt Has Highest
Can we say something? Has anyone else ever noticed that the Christian right never talk about divorce like, as an issue threatening the preservation of marriage? We have yet to hear of it from them. At least we haven't heard anything about divorce from anti-gay marriage Christians in the last couple of years. That's kind of wild we're thinkin' if you're calling yourselves this sector of religious society leading a ruthless down 'n' dirty crusade against gay marriage cause it will supposedly destroy the institution.
The Bible Belt states on the other hand has the most divorces...go figure. Must be the buckle.
50 years ago Christians held signs like this
But there may be a reason for their silence on the matter. They may have gotten wind of something early on that's just come to light to the general public.
Massachusetts, the first state to legalize same-sex marriage, for years has had the lowest number of divorces in the nation. In 2009, there were only 1.8 divorces per 1,000 population. Marriages also are legal in Washington, D.C., which closely trails Massachusetts with 2.1 divorces per 1,000 residents.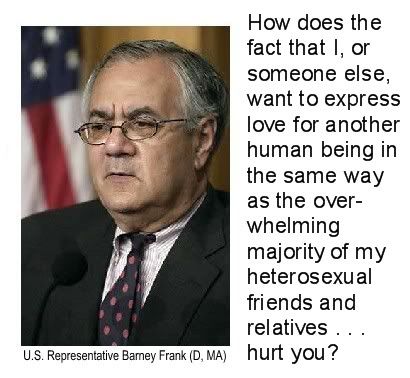 New York, the largest and most recent state to legalize marriage equality, has a divorce rate of 2.5 per 1,000. That ties the rate in Iowa, the sole non-Northeastern state to allow same-sex marriages. The other states with marriage equality also all have low divorce rates compared to the national median: Connecticut, New Hampshire and Vermont.
This is in comparison to bible belt states:
Rounding out the top ten lists of divorce-crazy states are Arizona, Arkansas, Florida, Idaho, Kentucky, Maine (the only state on the list in the Northeast), Oklahoma, West Virginia and Wyoming. Besides Arkansas and Kentucky, states in the Deep South with rates higher than the Northeast include Georgia, Mississippi, North Carolina and Tennessee.
Um, bible thumpers this data ain't cute. And it contradicts your beloved Christian values. Why can't bible thumpers stay married y'all?
According to the Edge it's tolerance not religion that produces long term partnerships. Stephanie Coontz, professor of history and family studies at Evergreen State College told the Edge that while Southerners in the nation's bible belt don't believe in premarital sex they tend to get married too young which contributes to the high divorce rate in those states.
"The same things that produce higher acceptance of diversity are the things that tend to lower divorce rates," she explained. "This is one of the ironies. People who are higher educated and who have experience outside marriage because they have delayed getting married and have a higher degree of economic security and sophistication tend to be more acceptable of same-sex marriage and have lower divorce rates."
Coontz also says education and income is also a big factor in why certain populations in the country gay and straight stay together as opposed to those in the bible belt.
Read More: http://www.renwl.org/gay-marriage-states-lowest-di...
More polls by ☥☽✪☾DAW ☽✪☾