FILMMAKER REVEALS 'DEEPLY DISTURBING' OBAMA BACKGROUND
With all the lies the Obama people have put out about Romney, I thought i would add a little gossip going around in the background about Obama. Do I have any proof ? No, but there is a distinct possibility it Might be true------- and that seems to be all the liberals need to publish something derogatory! So, let's dive in! There's one man who's noticed it all: Filmmaker Joel Gilbert, who has directed the new "Dreams from My Real Father: A Story of Reds and Deception," about Obama and his past.
Gilbert purports in his production that Obama's biological father was not the "Kenyan goat herder" Barack Obama Sr., who visited the United States as a student and later returned to Kenya.
Instead, his evidence suggests that Obama's biological father was Frank Marshall Davis, a Communist Party USA propagandist, and who has prevailing influence over White House actions even today. Gilbert told WND his goal is based on the fact that Americans are a great people, and they "deserve to elect … a president on a truthful and honest depiction of both his political foundations, his background and his plans and what he will do."
"We deserve and must have honesty from candidates as to what they intend to do," he said. "Barack Obama has violated that trust to their votes."
Gilbert said Obama needs to speak honestly about those issues.
"Obama must come clean and admit his real background, who is his real father," he said, so that voters can vote based on who he really is and what he wants to do.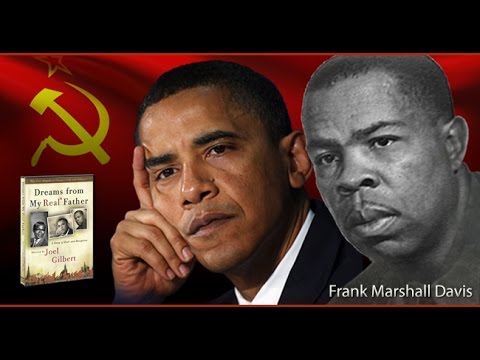 Then, to add fuel to the fire, I dug this little tidbit out : FILMMAKER: SEE PICS OF OBAMA'S REAL SIBLINGS
http://www.wnd.com/2012/08/filmmaker-see-photos-of-obamas-rea...
http://www.wnd.com/files/2012/08/obamalynndavis.jpghttp://www...
I decided to investigate Frank Marshall Davis. His close physical resemblance to Obama was shocking, while Obama little resembled the Kenyan Obama," Gilbert told WND. "How could this be?"
Gilbert launched into what became two years of research in which he conducted interviews and unearthed rare film footage and photos.
On one of his investigative trips to Hawaii, he went to the library at Farrington High School in Honolulu, where Davis's children went to school. "Could President Obama be a half-sibling to the known children of Frank Marshall Davis?" Gilbert asks. Before you liberals have a stroke, this is Far better researched than the lies being bandied about about Romney!
Read More: http://www.wnd.com/2012/08/filmmaker-reveals-deepl...
More polls by doofiegirl BTO-t- BCRA-F ~PWCM~