Fast And Furious matter of National Security, what say you?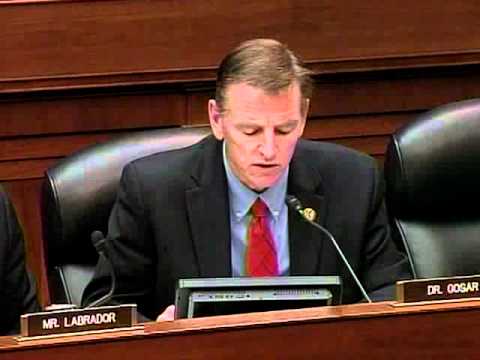 It seems odd to me, that as President of the United States, once having testified under oath to having no knowledge of the Fast and Furious operation, the President exerts Executive Privledge, which in a nut shell allows the A.G. Eric Holder to remain protected and silent about the operations of F&F.; This priveledge is only supported for use by the President to protect his communications on sensitive issues of Diplomacy, National Security, and Military. When this privledge is exerted in any other situation, it is only meant to protect and seal the President's communications. The problem with his use of E.P., does not result from his involvement, it results from his denial of such involvement in the operation from its origin. President Obama's issuance of E.P. not only incriminates him, it is a perfect example of his capability to change his position on major issues directly effecting the people of this country. In the year 2007 President Obama criticized Bush for his issuance of E.P., he even said the exertion of E.P. was an indirect incrimination of his self and the involvement in the scandal that was taking place under Bush's administration.
This is another prime example of the real transparency in D.C.. The conflict in transparency is that this is something that should not be tolerated in our Republic! If Obama had admitted to being involved or having knowledge of F&F; from the beginning, then the issuance of E.P. would not have come as such a surprise, but the fact that both our President and the A.G. Holder have either both lied under oath, or both used the E.P. wrongfully still remains.
The most disgusting comments I have heard from Democrats in this regard come from thoughts that this scandal is just another political ball game. It infuriates me that even the Democrats, and anyone that claims to support our troops is not demanding answers to the question. The question being " What really happened to Agent Brian Terry?" "Why and how were 2,000 firearms permitted to cross U.S. borders into Mexico, and whats worse, they landed in the hands of criminal Mexican Drug Cartels. There were hundreds of Mexicans murdered. These people were innocent. The plot continues to thicken, as the Alcohol Tobacco Firearms, and Explosives Department Agents continue to testify stating that they were ordered to abandon their posts. The scary part about being ordered to abandon their posts, is this border agent, also happened to be a decorated proud Marine, was not only murdered but was murdered by a firearm that belonged to the DOJ, and guess who was holding this firearm at the time of his murder? Exactly, the same cartels that our firearms found themselves in their hands. Was Brian Terry murdered for refusing to abandon his post? Was he being another great American Hero, and obeying the laws of America? Did Brian Terry threaten to blow the whistle on DOJ?
This man Brian Terry's family deserves answers, and if the Obama does not want to demand these answers from the DOJ, it should make you question where the Obama's loyalties lie! If Obama is not demanding answers to offer closure to this slain heroes family, then what is America to do? Can we take this matter into our own hands? For me this matter makes even more concrete the idea that our troops are on foreign land and their defenses are weaker than the enemy combatant. This actually clarifies what is going on in foreign countries, but it hits harder, because this happened in your back yard. This took place on the home soil. This is the issue I am dealing with. It makes me realize how unfair it is to our military, and the foreign nations that are being slain as a result of our Government's greed. This instills in me the fact that too many innocent people are slain over false precipice, and it even more convicts my beliefs that these casualties of WAR are far reaching tragedies that do not get addressed to their perspective loved ones accordingly.
This should not be looked upon as a political ball game to destroy our current President, this should and need be looked upon as a prime example of corruption, innocent victims, this should be questioned with authority from every American. This is a matter of yet another fallen military official, that stood proudly to defend our country's freedoms. This is the story of another silent hero, because he stood with integrity, and conviction to the laws of our Constitution. This is a proud Marine that lost his life doing what he took an oath to do. This man stood bravely and lost his life, because bureaucrats, and scandal to commit treason to the American People, and trade their Constitutional Rights for a seat amongst the World Leaders. This is bigger than any other scandal our Government has been involved in. This is bigger than Watergate, and the reason is because it cost another decorated veteran his life. It cost him his life in his own backyard.
I urge you before you deem this another political standoff, to look deeper. Do not look at the fact that one man died, look at what is not being said, look at who is not talking about this conspiracy. Please look at it with the Constitution of the United States in mind. Understand that this is only an example of what is yet to come. Please realize that this not only took place in our back yard, but that this is what has been happening to our military for quite some time now. Lets stop being politically correct, lets be Constitutionally Correct, and demand accountability from the people in D.C.. This is a plea to you, as this is an issue that is striking so very close to home, and it is only a matter of time if we do not rise against the status quo now, there will be alot worse to follow.
Just think for example there are live military tanks on the streets of Louisiana right now, with the knowledge that there are foreign troops on our soil dressed in U.S. military gear prepping and training in our country. Understand that there is massive numbers of heavy military equipment being infiltrated in our country. Please take the time to realize that this a matter of National Security. This is a National Security issue, because if there is criminal activity being condoned within our own administration, that there are criminals running our country, and taking us down from the top to the bottom. How if the Government that insists they have our best interests in mind, condone this level of criminal activity, then later this same administration grants amnesty to illegals. Thses illegals could very well be the same drug cartels that these firearms reached, and could even be the same one that killed our agent. How can we call this a political ball game, when the conspirators to this crime are the ones calling themselves our faithful leaders. How in our modern world can this be classified as a political ball game when we have yet another slain hero? This is not a casualty of war. It seems to me that until those documents are released, the American People will not know the entire truth, but I sincerely ask you to review the facts, and if need be further action may be required, such as research, and reread History. Read between the lines. Can you honestly say there is no reason to release these documents? If you can, then you do not deserve to call yourself a member of the free world!
A true lover of their natural born right to be free would not only ask the same questions, but would do their own research, they would ask and read between the lines. They would draw their own informed conclusions. They will be joining me in the demand for Eric Holder's arrest, and they would even further state that if President Obama does not revoke the Executive Privledge he should be arrested by the Sergeant Of Arms as well.
This is America, and the F&F; is a patriotic issue, in which this means that when you understand the corruption and greed, and see the many things that are wrong with our system, you will stand up and demand that changes be made to be consistent with what they were elected to do. A PATRIOT will not sit by idly and allow the machine of corruption to take more innocent lives, and it most certainly stand silent while more of our American Heroes are slain for defending the oath they swore upon their enlistment to the U.S. Military. Please use discretion, but stop calling the Holder F&F; scandal a political ball game. If Brian Terry were your father, son, or husband you would be demanding answers not lip service!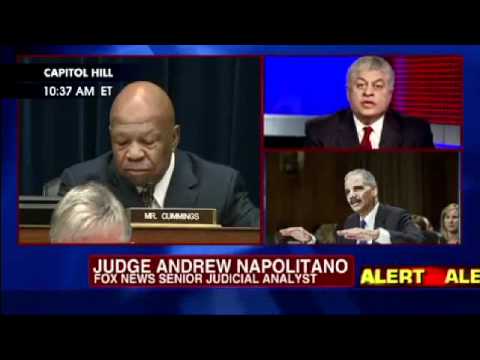 Add a comment above