Facebook Co-Founder may not be allowed back in the U.S. Is this fair or overkill?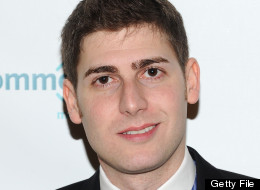 Facebook co-founder Eduardo Saverin might not be allowed to return to the United States.
Billionaire Saverin, who ditched his U.S. citizenship ahead of Facebook's mega IPO, is said to own a 4 or 5 percent stake in the social network. Bloomberg reported last week that he is moving to Singapore, possibly to slash taxes he might owe the U.S. government.
According to a U.S. immigration law highlighted by Talking Points Memo (TPM), Saverin might face difficulty re-entering the country due to the timing of his expatriation. From Sec. 212. [8 U.S.C. 1182] of the law, per TPM:
Former citizens who renounced citizenship to avoid
taxation.-Any alien who is a former citizen of the United States who
officially renounces United States citizenship and who is determined by
the Attorney General to have renounced United States citizenship for the
purpose of avoiding taxation by the United States is excludable
Facebook is seeking to raise as much as $18 billion
in it what is expected to be the largest Internet IPO ever. Based on a
regulatory filing the social network submitted to the Securities and
Exchange Commission on May 16, the stock's planned price range is
currently between $34 and $38 dollars per share; the company may be valued as high as $104 billion as a result. Bloomberg reports that Saverin likely saved himself $67 million in federal income taxes on his shares; the Times pegs his savings at $100 million or more.
Read More: http://www.huffingtonpost.com/2012/05/16/eduardo-s...
Add a comment above
More polls by Assassin~ Badass Buzz Guru