Extermination of White People
This is terrifying!
This is how I feel more people are feeling against whites in the world. I wonder if Hussein Obama is going to appoint that racist man named Dr. Kamau Kambon to his administration? Kambon closed his remarks by urging participants and C-SPAN viewers to "get very serious and not be diverted from coming up with a solution to the problem, and the problem on the planet is white people. He was given a Citizen's Award by the Triangle's left-wing newspaper, The Independent Weekly.
Dr. Kamau Kambon said the solution to many of the problems faced by black people is the extermination of "white people off the face of the planet." He taught Africana Studies 241 in the Spring 2005 semester at North Carolina State University. He also said this needs to be done "because white people want to kill us."
Addressing a panel on "Hurricane Katrina Media Coverage," broadcast in its entirety on C-SPAN, Kambon told the audience that white people "have retina scans, they have what they call racial profiling, DNA banks, and they're monitoring our people to try to prevent the one person from coming up with the one idea. And the one idea is, how we are going to exterminate white people because that in my estimation is the only conclusion I have come to. We have to exterminate white people off the face of the planet to solve this problem."
Kambon's solution received slight applause in the room, to which he responded, "I don't care whether you clap or not, but I'm saying to you that we need to solve this problem because they are going to kill us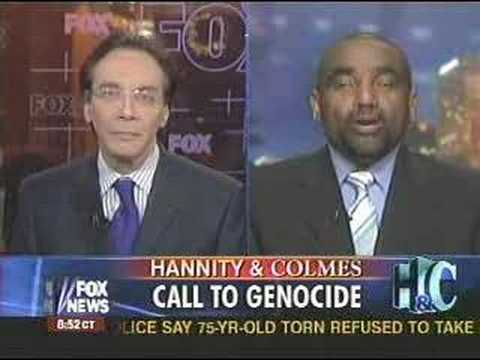 About Me
The Latest From SodaHead
News
Government shutdown or not, there's a new $100 bill in town -- and apparently, people love it!

If Congress doesn't agree on how the U.S. will pay its bills by October 1st, the federal government will shut down. But how concerned is the average American? Not very.
Politics
Ever since President Obama's re-election back in November, the media hasn't stopped reporting about the ruffled course of the Republican party. So who's the future face of the GOP? Find out how the public voted.

New Jersey Governor Chris Christie has been at the center of media coverage for a while now. But more recently, the buzz has been about his proclaimed political party -- and whether or not he should change it.