Egyptian Citizens Rebel Against Obama's muslim brotherhood Pal Morsi! Media Silent for Obama's Chagrin.
Obama's Arab Spring buddy President Mohammad Morsi
has his hands full with out of controll Egyptian citizens tired of his muslim brotherhood tyranny. The media has been silent on this in the USA more than likely because of their idol Obama appearing to be the jackass that he is because of his support for Morsi and the muslim brotherhood.
Cairo, Jan. 27, 2013 - Late this evening,
President Mohammad Morsi declared Emergency Law in three provinces around the
Suez Canal that are ablaze in protests. He frankly conceded the government was
losing control.

The strategic area around the Suez Canal earns the
country five billion dollars a year according to the Egyptian Maritime Bank. So,
this was an incredibly embarrassing admission.

Nonetheless, there is absolutely no doubt that both the military and the Muslim
Brotherhood government were caught completely off guard by angry, increasingly
intense protests, immediately following what were already massive
anti-government actions in Tahrir Square and elsewhere on January 25, the second
anniversary of the 18-day revolution that ended the 29-year rule of President
Hosni Mubarak.
(more; http://axisoflogic.com/artman/publish/Article_65356.shtml )

Last year Obama was enthralled with the uprisings in Egypt and Libya that installed the muslim brotherhood into power,-even aiding them illegally with American fire power. Currently Obama gives billions in US funds and our latest fighter jets to Morsi at tax payer expense for "his boy".

It appears that the average citizens of Egypt don't want Morsi' or Obama's dreams for them.

Does this current uprising by the Egyptians indicate another news media blackout to save face for Obama because of his support for Morsi? What's your take on this current revolt and violence?
http://www.youtube.com/watch?v=TzJv6eRsXmQ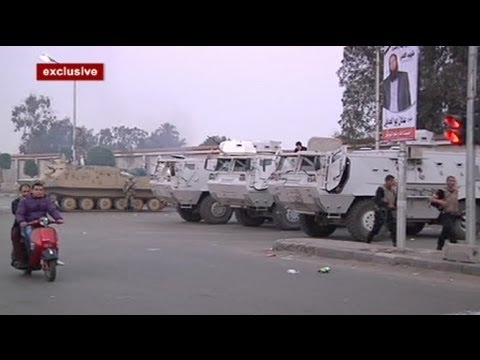 Add a comment above