Egypt elects radical President. Does this mean war with Israel?
Mohammed Morsi is now the President-elect of Egypt. He was the second-string candidate of the Muslim Brotherhood.
As I said in the linked article, Morsi is trying to inflame the country with revolutionary and warlike rhetoric. For example: "The capital [of Islam] will not be Cairo, or Mecca, or Medina. It will be Jerusalem!"
Sounds like Nasser all over again. Right? Maybe. But
has he the army behind him?
I don't think he has.
So what's he going to do? Recruit civilians to infiltrate into Israel and blow themselves up at key targets? Can he pull that off? And if he does, how will Israel react?
Notice, though, that today he talks about "peace" and "unity" in one venue, and a "rethink" of the Camp David Treaty with Israel at another. Which is the real Morsi? And what difference does it make?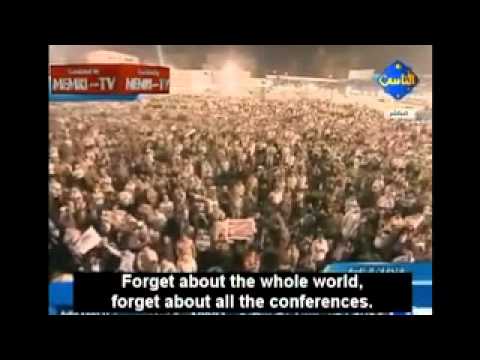 Read More: http://www.conservativenewsandviews.com/2012/06/25...
Add a comment above