'EAT THE RICH AND SMASH THE STATE!': UP TO 1,000 PROTESTERS MARCH THROUGH CHICAGO
Up to 1,000 protesters flooded the streets of Chicago Saturday night, protesting NATO and spreading an Occupy Wall Street message.
The Chicago Tribune reported protesters and police clashed repeatedly, resulting in 18 arrests, according to the Associated Press. Still, the night was relatively peaceful and without reports of major damage as demonstrators marched and chanted for hours. Other video posted online showed protesters marching through the streets chanting "1-2-3-4, no war but class war!" and "5-6-7-8, eat the rich and smash the state!":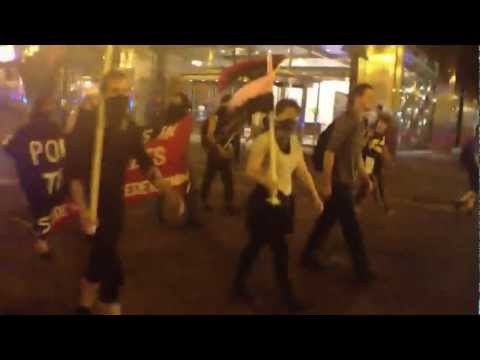 Read More: http://www.theblaze.com/stories/eat-the-rich-and-s...
More polls by doofiegirl POTL~PWCM~JLA