Does Your Vote Matter if You Live in a Red State or a Blue State?
Every presidential election year in recent memory comes down to the same crucial swing states: Ohio, Florida, Pennsylvania, Illinois, Colorado and Nevada... give or take a state or two.
I live in California, so I don't think it really matters who I vote for because the Democrat will almost always win, due to California being a blue state. Of course, I always do vote because it's my civic responsibility, but does it really even matter if you live in an entrenched "red" (Republican) or "blue" (Democrat) state?

CNN.COM reports:

The CNN Electoral Map is CNN's best estimate of the key states that will likely decide the 2012 presidential election. The map will be updated as the campaign progresses. Use the map to predict which candidate will win each state and see who reaches 270 electoral votes first.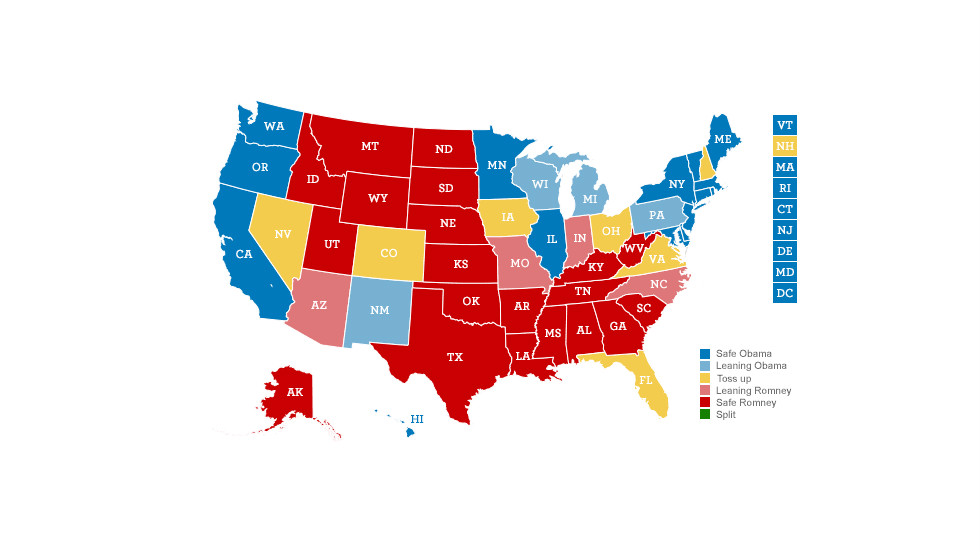 Read More: http://www.cnn.com/election/2012/ecalculator#?batt...
Add a comment above