Does Willard Mitt Romney Actually Know What Socialism Is?
The Pander Bear Does it Again…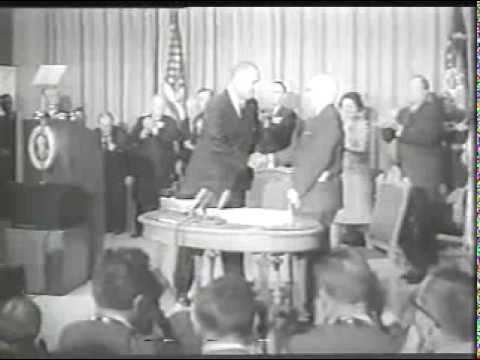 The worlds best single payer healthcare system turned forty-seven on July 30th 2012. On July 30th 1965 President Lyndon Johnson signed Medicare into law, and presented former President Harry Truman with the very first Medicare card. So how did Mitt Romney celebrate Medicare's birthday? By taking a rural tour of other government run healthcare systems. On Monday he was in Israel, a socialist country. Praising its socialist healthcare system.
At a closed fundraiser in Jerusalem Romney said, "Do you realize what health care spending is as a percentage of GDP in Israel? 8%…and you're a pretty healthy nation. We spend 18% of our GDP on healthcare. Ten percentage points more. We have to find ways, not just to provide healthcare to more people, but to find ways to finally manage our healthcare costs."
Israel is a far more socialist country than the United States has any chance of becoming. Israel's domestic governance is further to the left than the democratic party has ever proposed. But of course, the hater of government, the Republican party are now running for President seemingly knows nothing here, or anywhere else in the world. And has no idea he was praising a socialist system.
Israel has universal healthcare coverage. Israel mandates that all of its citizens buy health insurance. Israeli's premium contributions for their state financed health insurance are directly deducted by the state from their paychecks. Sound like a tax? The higher their salaries the more they pay. Just like progressive income taxation that Romney thinks is so grotesquely unfair. And why are healthcare costs so low in Israel? Because all health insurance companies are non-profit, and government bureaucrats in the ministry of finance set the amount Israel will pay health providers.
On his way to Israel, Romney spent time in the United Kingdom making one diplomatic mistake after another and watching the opening ceremonies of the Olympics which included an homage to Britain's purely socialistic National Health Service.
If Romney had found the time to see Michael Moore's "Sicko" he would have understood that the Brits were celebrating their favorite form of socialism.
Read More: http://usconservatives.about.com/od/glossaryterms/...
Add a comment above