Does the Constitution need to be taught in law schools?
Were you aware that the Constitution is not being taught in law schools today?
I don't know about the experience of any other people who have been to law school, but I'd estimate that perhaps 0.5% of the time spent in two semesters of Constitutitional Law involved actual time spent on what the Constitution says and what the Founding Fathers intended. We spent no time on the Federalist Papers, the Constitutional Convention in Philadelphia was only mentioned simply as a historical fact and no more was discussed on the matter, and the intent of the Founders can't be found anywhere in the books we read. In fact, the only time I recall reading about the Founder's intent was when Justice Scalia wrote the opinion, the concurring opinion, or the dissent in cases.
Instead of learning about the constitution, law schools only teach case law, which is the Supreme Court's interpretation of what the Constitution means. This is important to know how the Constitution is being interpretated today, but considering that the foundation of this nation is based on the Constitution, wouldn't it make more sense to go to the source and learn what the Constitution actually means by the Founding Fathers who wrote the greatest document ever written?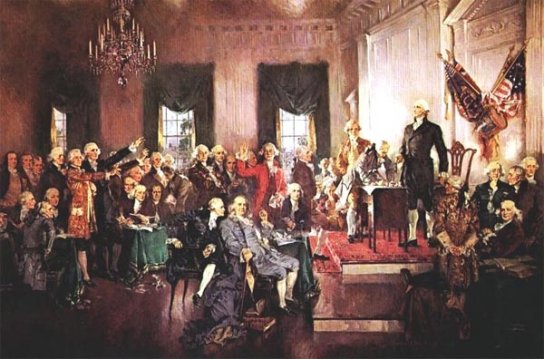 Add a comment above
More polls by Conservative in California