Does Sneak Preview of Anderson Cooper's New Show Grab You?
The Silver Fox will be burning the midnight oil come this fall, when the
opinionated CNN news stud Anderson Cooper
will juggle not one, not two, but three different gigs.
In addition to contributing to "60 Minutes" and anchoring CNN's "360," the
daring, dedicated news man
will also be taking his first shot at hosting a daytime talk show, "Anderson," which will hit screen in syndication on September 12.
"I wanted to have something that was as much fun as I have filling in for Regis or the work I did for Oprah over the years,"
Cooper said earlier this year about his expectations for the show
. "There's a lot of stuff in pop culture I'm obsessed about and follow and I'm looking forward to having the opportunity to just exercise different muscles and be authentic and show the different sides of myself."
In a series of promos posted on his YouTube channel, Cooper, 44, talks about how
he's got forehead wrinkles from too much worrying
, needs to wear glasses now because his eyesight is failing and how he wants to "live more, laugh more" and that's why he's launching his new show.
In another clip
he says he wants to give voice to those people we don't normally hear from and talk to people with compelling stories.
"Too often these days we listen to the loudest voice, the angriest voices," he says, promising to find other interesting tales to tell.
He talks about his favorite daytime shows
, the ones he learned a lot from, like Phil Donahue, Oprah, "Ellen" and "Regis and Kelly." His show won't change your life, and he's not trying to be like those broadcasting icons, but what he is trying to do is make your life "more interesting, more informed and more fun."
Hey, wake up! He hasn't even started broadcasting yet!
Do these promos make you want to watch the new Cooper talk show?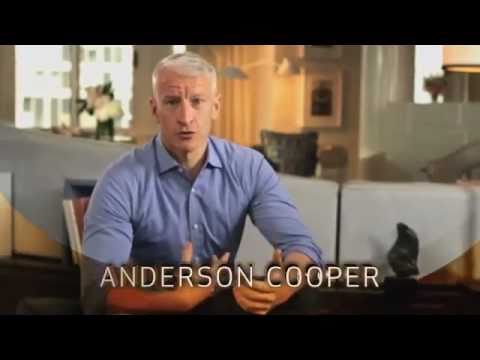 Add a comment above