Does Sarah Palin's Hunting Make You More or Less of a Fan?
Davey Crockett, Daniel Boone and ... Sarah Palin?
The first two remind you of the untamed West, but Palin, former governor of Alaska (and future U.S. president?), is charting her own present path through some of the untamed 49th state. Well, at least she's hunting for caribou in her home state.
In an episode of "Sarah Palin's Alaska," Palin, hunting with her father, show's she's a great shot and tweaks "anti-hunting hypocrisy," according to ABC News.
"Tonight's hunting episode of Sarah Palin's Alaska 'controversial'? Really? Unless you've never worn leather shoes, sat upon a leather couch or eaten a piece of meat, save your condemnation of tonight's episode. I remain proudly intolerant of anti-hunting hypocrisy. :)" Palin posted on Facebook and Twitter.
Palin also takes a shot at animal rights group PETA and the portions of land in Alaska where oil excavation is banned.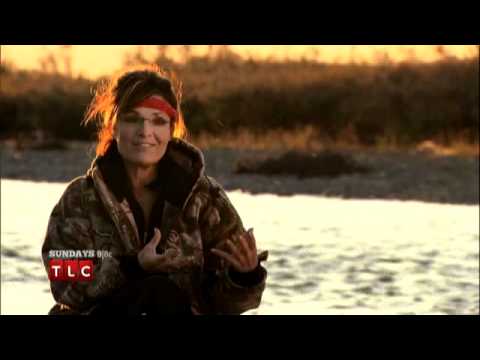 Add a comment above