Do you think these illegals should be deported?
Immigration and Customs Enforcement Director John Morton: Stop the Deportation of Adolfo Garcia and Julio Diaz.
Adolfo Garcia Diaz and Julio Diaz Sales, Mam-speaking Mayan immigrants from Guatemala, were 17 years old when ICE agents raided their home on November 19, 2008 and beat them and their housemates. The agents had mistakenly targeted their home, as well as several others in Homestead, Florida during a multi-city operation directed at a sex trafficking network. Neither of the young men nor their housemates was charged with any crimes, and neither have criminal histories. Adolfo and Julio both stand under 5'5" tall, were unarmed, and posed no physical threat. They were both lying face down on the floor in handcuffs when they were kicked in the face. They and their housemates were so bloodied and bruised when they arrived at the immigration detention center, where they were detained for immigration violations only, that both the head of the facility and the Guatemalan consul, who visited them, expressed alarm.
Although Adolfo and Julio cooperated with a federal criminal investigation into the beatings and were granted certifications by the U.S. Attorney's Office demonstrating that cooperation, ICE is now demanding that they return to their native country.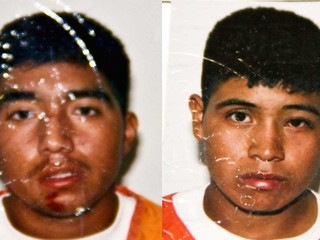 Add a comment above