Do you think Allen West should be president in 2012?
SLIDESHOW: Allen West for President!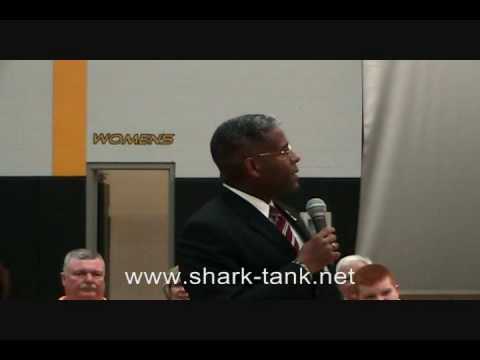 Do you think Allen West should be president in 2012?
Our country needs a true LEADER to turn things around. One who loves our country, who has the guts and courage to stand up for it.
Not a wimp who kow-tows to our enemies and apologizes . Not one who conspires with others to sell-out our country, or allow Mexicans to take over three Arizona counties with a total land area greater than a half dozen of our 50 states.
Allen West has more leadership ability ion his pinky finger than BO has in his entire body.
And he doesn't need a teleprompter to speak, or the best speech-writers money can buy to put words into his mouth, because the words spoken by West come from the heart.
A man who has PROVEN his love for our country by 22 years of service as a military veteran of six tours of duty. A HERO who was drummed out of the service, with an honorable discharge, for putting the lives of his men and others before military protocol. He faced a tough decision, but refused to be expedient with the lives of those entrusted in his command.
See:
http://www.youtube.com/watch?v=VnrIppYp8y4
Integrity and honor sorely lacking in Barack Hussein Obama, who refused to pledge allegiance to our flag. And stated, in an interview:
*********
By 2012 Allen West will have the same number of years political experience that Obama had, in addition to serving our country 22 years before that.
And there is NO possible Republican candidate who would be a better president than Allen West, who I believe would be a far greater President than Ronald Reagan ever was. Do you think West would ever give amnesty to illegal aliens? Reagan was also a bit too friendly with our Islamic enemies to suit me.
And West certainly won't embarrass our country like this fool [who thinks we have fifty-seven states and not a clue about our Constitution] here:
http://www.youtube.com/watch?v=K5R6kVry4_c
Lastly, Allen West is not only the BEST possible Republican candidate, but it would be downright FOOLISH for the GOP to nominate Romney or any of the other establishment types, for that would assure Obama of a 2nd term. For 12 million black voters would again give Obama a free pass. Could you imagine Romney getting more than 5% of the black vote? I can't. And most presidential elections are decided by a lot less than 12 million votes.
But West may very well get over 70% of the black vote, since he represents a much closer alignment with most black Christians core conservative values than does Barack Hussein ... who has done ZILCH for black folks.
***********
Add a comment above