Did Keith Olbermann Get What He Deserved... At Last?
It's like Christmas came early for conservatives and Republicans: Liberal giant Keith Olbermann has been fired!
Well, what really happened is that he was "suspended" indefinitely without his precious paycheck, according to MSNBC President Phil Griffin, as reported by SodaHead News and The Huffington Post.
Yes, Olbermann was wrong for not getting permission from his boss to donate $2,400 each to Reps. Raul Grijalva and Gabrielle Giffords of Arizona and to Kentucky Senate contender Jack Conway, which are all Democrats. Duh!
Now my brain is too over-stimulated to tell the difference between getting fired and being suspended indefinitely without pay. But the result is the same: Olbermann ain't working in the near future.
However, while many feel like stripping down to their underwear, covering themselves with chocolate syrup and doing the dance of joy, I'm the first one to admit that Olbermann got hosed by Griffin.
A stern talking to would seem to be in order, but not this. This is only the icing to the cake Republicans have been enjoying ever since they got their own "Super Tuesday" during the midterm elections.
Besides, Olbermann has done far worse things that should have led to a suspension, such as accusing former President Bush of war crimes and calling him a liar and a fascist or using the slang term of an immature teenager by describing Tea Party members as "teabaggers" or using a similar phrase when talking about the group.
No, those incidents didn't even give Olbermann a slap on the wrist, but apparently not telling his boss of his donations were enough to warrant a near firing.
But Griffin must already be regretting firing, err, suspending Olbermann, because the liberal group Progressive Change Campaign Committee, in less than three hours, has gotten 50,000 signatures to get Olbermann back on the air, saying that he made MSNBC a success, reported The Huffington Post.
And while I would rather admit that George W. Bush doesn't look good in a Speedo compared to President Obama, this group does have a point. Liberals had a home at MSNBC and Olbermann was their Tea Party-hating, crazed leader with the Jay Leno haircut.
So while Olbermann will probably return, it would have been more fitting and satisfying if he got suspended for something more atrocious.
Anthony Leone is a political columnist who has an extensive background in journalism, from newspapers to magazines to news sites and blogs.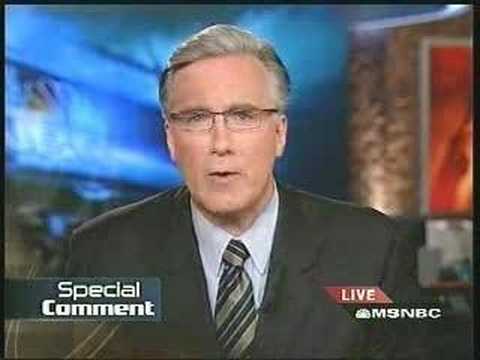 Add a comment above
More polls by Anthony W. Leone