Did Democrats Believe Saddam Hussein Had Weapons of Mass Destruction? Did They Support Going To War In Iraq Or Was It Just Republicans?
In 1998, Bill Clinton signed into law H.R. 4655 which was passed by both the House and Senate
http://www.iraqwatch.org/government/US/Legislation/ILA.htm
stating the following
Quote
Iraq Liberation Act of 1998 - Declares that it should be the policy of the United States to seek to remove the Saddam Hussein regime from power in Iraq and to replace it with a democratic government.
Authorizes the President, after notifying specified congressional committees, to provide to the Iraqi democratic opposition organizations: (1) grant assistance for radio and television broadcasting to Iraq; (2) Department of Defense (DOD) defense articles and services and military education and training (IMET); and (3) humanitarian assistance, with emphasis on addressing the needs of individuals who have fled from areas under the control of the Hussein regime. Prohibits assistance to any group or organization that is engaged in military cooperation with the Hussein regime. Authorizes appropriations.
Directs the President to designate: (1) one or more Iraqi democratic opposition organizations that meet specified criteria as eligible to receive assistance under this Act; and (2) additional such organizations which satisfy the President's criteria.
Urges the President to call upon the United Nations to establish an international criminal tribunal for the purpose of indicting, prosecuting, and imprisoning Saddam Hussein and other Iraqi officials who are responsible for crimes against humanity, genocide, and other criminal violations of international law.
Expresses the sense of the Congress that once the Saddam Hussein regime is removed from power in Iraq, the United States should support Iraq's transition to democracy by providing humanitarian assistance to the Iraqi people and democracy transition assistance to Iraqi parties and movements with democratic goals, including convening Iraq's foreign creditors to develop a multilateral response to the foreign debt incurred by the Hussein regime.
End Quote
While many defending Clinton have stated that the measure only addresses supporting opposition to Saddam, the open ended wording of the resolution does not specifically state this and at the time, Clinton knew that there essentially was no real opposition to Saddam within Iraq which we could support based on the wording of the legislation.
Then, there is the way the war was fought with Democrat special interests and leftwing media unleashing a never ending assault about Bush lying about the weapons of mass destruction with many Democrat leaders who supported the invasion of Iraq (or the beliefs which justified Bush doing it) denying they ever believed there were WMD's or calling Bush a liar when they based their own beliefs not only on the sources Bush employed to provide his intel... but their own sources as well.
Here's just a little proof of this... you be the judge as there's nothing worse than a liar and while they mean that about Bush, let's remind them who else lied. You don't have to be a rightwinger to point this out as I supported the left when Bush was President and I too believed he was lying... and I opposed the war in Iraq.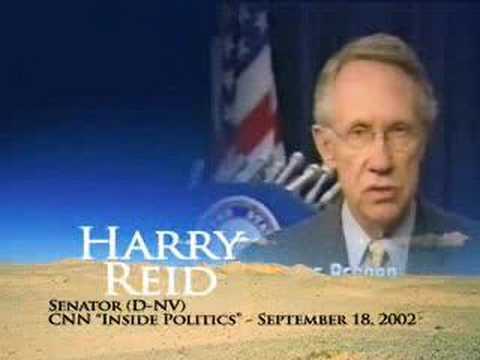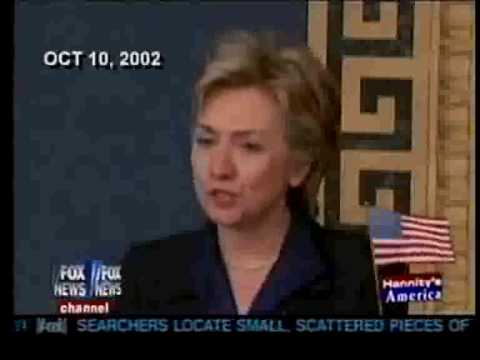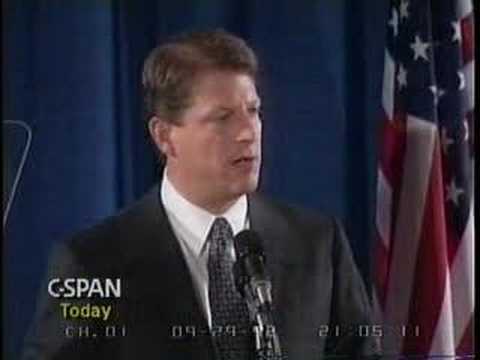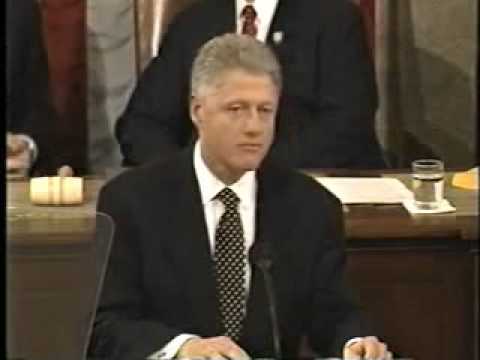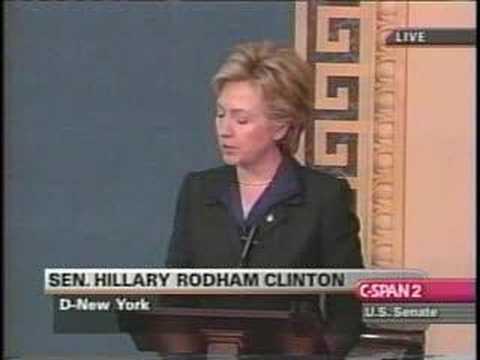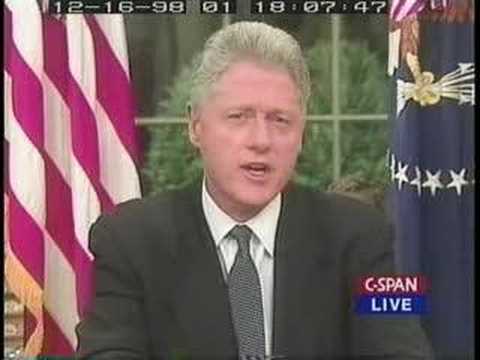 Ok, so let's get this straight... the Democrats made the fact that Saddam had weapons of mass destruction to win elections as early as the end of the first Gulf War, used the WMD issue against Bush sr claiming he should have removed Saddam beating the war drums louder than Republicans blaming Bush sr for Saddam not being removed from power, used the threat of WMD's during Clintons entire two terms as President, passed legislation to remove Saddam in October 1998 then start taking military actions against Saddam in December 1998 but claim H.R. 4655 wasn't created to take military action, then they continue this fearmongering after Bush jr is elected President, Bush jr uses the same intelligence sources Democrats have been using for a decade to confirm Saddam has weapons of mass destruction, Democrats even after the Iraq War begins continue to claim Saddam has WMD's but by Bush's second term they are denying they ever supported this, claiming Bush had no authority which H.R. 4655 gave him, they themselves voted for war in Iraq because their own intel reported Saddam had WMD's... but it's all the Republicans and Bush jr's fault because they lied to us about WMD's which a large number of Democrats continued to claim Saddam had even after the Iraq War had been under way for years.
But Bush jr alone was to blame and Bush alone lied about Saddam possessing WMD's?
So I guess watching them on video and reading their undeniable statements where they beat the war drums claiming Saddam Hussein had WMD's and supporting removing him from power even before the elections in 1992 is some sort of illusion or magic trick Bush jr pulled to make people think Democrats were saying the same things he was for ten years prior to his decision to remove Saddam Hussein from power.
I didn't post this to slam Democrats... I'm just sick and tired of Democrats lying about this matter saying only Bush jr is to blame and only Republicans were claiming Saddam had WMD's lying to the world when they did the same thing, for the same reasons and far more often. If you are a Democrat and believe in truth... then you will not be offended by this topic and possibly even view anger by Republicans as somewhat justified when you consider that the truth is Democrats and Republicans thought he had WMD's... and where's the shame in thinking that whether it proves true or not, the only shame should be one side suddenly getting collective amnesia to scapegoat and attack the other as if they alone were to blame when their own side exploited this issue to a much higher level where Bush going to war was actually what Democrats themselves were calling on him to do... until it became politically advantageous to pass blame on Bush and the Republicans only.