Did Anyone Else Notice Oakley Sunglasses Amazing Product Placement During The Chilean Miner Rescue?
Oakley Sunglass Company donated 35 pairs of its Radar sunglasses to the rescue effort. The Oakley company donated the sunglasses to protect the eyes of the miners as they emerged into the bright lights.

According to adland.tv, the snazzy black shades airtime was estimated to be worth about $41 million in free advertising - and all because someone at Oakley was smart AND caring, as they offered to donate the very useful and commonsense sunglasses to the rescue effort.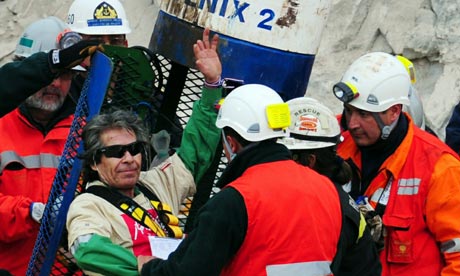 Read More: http://www.postchronicle.com/news/original/article...
Add a comment above