DEMOCRATIC HYPOCRITES AND GUN CONTROL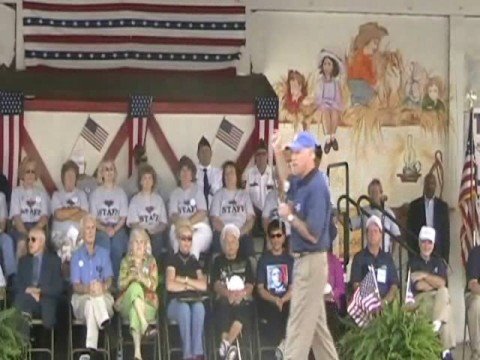 Writer David Codrea said he obtained a copy of the proposal before it was formally posted on the Library of Congress THOMAS database.
Feinstein staged weapons around her Thursday when she announced the introduction of the bill.
She has said she wants banned "sale, transfer, importation, or manufacturing of 120 specifically named firearms, certain other semiautomatic rifles, handguns, shotguns that can accept a detachable magazine and have one or more military characteristics; and semiautomatic rifles and handguns with a fixed magazine that can accept more than 10 rounds."
She claims her plan will strengthen the 1994 ban by outlawing weapons that have a particular characteristic, such as a "thumbhole stock." The 1994 ban eventually was dropped when law enforcement confirmed it wasn't helping.
Feinstein also wants to outlaw ammunition magazines that take more than 10 rounds.
She claims it would protect "rights of existing gun owners" because it would grandfather weapons already legally owned and exempt "disabled" weapons.
But for any weapons that are "grandfathered," she would demand that the owners be investigated, photographed and fingerprinted; the type and serial number of the weapon be registered and local law enforcement certify that it is legal.
The Washington Examiner points out that Feinstein's plan would cost every owner of a semiautomatic rifle another $200 in taxes for weapons they already have purchased and on which they already have paid taxes.
The report said a $200 tax is imposed each time a National Firearms Act weapon is registered or transferred. "Presumably, each weapon registered as an NFA firearm would be subject to the same restrictions," the report said.
It also points out that Feinstein's ban on any transfers would include "assault" weapons, which means owners of semiautomatic rifles would be allowed to pay the tax and keep them until they die, when they would be forfeited to the government.
For support, Feinstein cites a letter to the editor on the American Journal of Public Health in which two people wrote that "when Maryland imposed a more stringent ban on assault pistols and high-capacity magazines in 1994, it led to a 55 percent drop in assault pistols recovered by the Baltimore Police Department."

Read more at
http://www.wnd.com/2013/01/find-out-whether-your-gun-is-on-ba...