Democratic Congressman Filner: Gabrielle Giffords shooting 'the start of the revolution' and not an isolated event. Really?
California Democratic Rep. Bob Filner said on "The Last Word" that America should have expected the Gabrielle Giffords shooting because it plays a part in a bigger picture. Congressman Filner believes America should pay attention to the tragedy as a warning of an upcoming "revolution":
The next day, Lawrence, and also right after Gabby's shooting, there were blogs to say that clearly politics doesn't work for us because Filner the sneaky Jewish guy obviously defrauded us, and we have to go to violence. And here's some AK-47s; here`s how you do sniper work. And that was repeated a couple days ago with — when they said this is the start of the revolution, the shooting of Gabby Giffords. So this is not an isolated incident. Everybody who tries to put it off on a deranged individual I think is — that's a political statement in and of itself, because they are absolving themselves of the responsibility of their words and their actions."
Watch the video for the full interview of Congressman Filner (D-CA):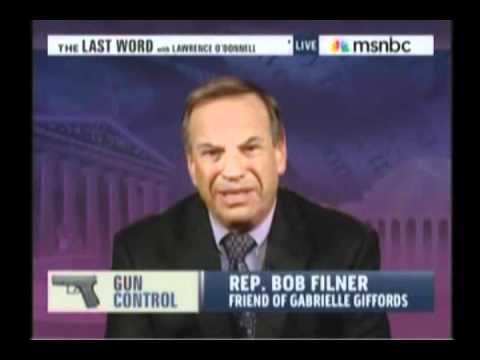 Read More: http://dailycaller.com/2011/01/13/democratic-congr...
Add a comment above