Daily Caller Reporter Neil Munro Deported!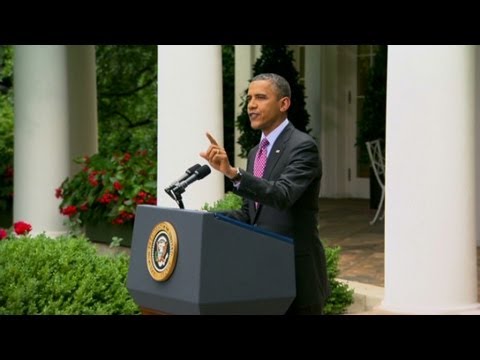 White House reporter Neil Munro, who Friday
interrupted President Obama during remarks on deportation policy in the
Rose Garden, was himself deported out of the country early Saturday.
A White House official acknowledged late this morning that Munro had been deported to the wrong country.
"We heard what sounded like a Scottish accent, so we deported him to
Scotland," the official said. Munro, however, is from Ireland. "We
regret the error," the official said.
The official said ferry service is being arranged to take Munro and his family to Ireland.
White House Press Secretary Jay Carney said the timing of Munro's
deportation was a complete coincidence. "Munro's deportation has been
planned for months," Carney said, adding, "Yeah, that's the ticket."
In an Oval Office interview with the
Unassociated Press
, Obama defended both his new policy and the decision to deport Munro.
"Sure, I've made an end run around Congress and created my own law,"
Obama said in reference to the new policy, under which the
administration will no longer deport illegal aliens who arrived in the
United States as children.
"But breaches of the Constitution are common, everyday events. Breaches
of White House protocol are a serious matter," Obama said as he removed
his feet from The Resolute, the historic White House desk dating back to
Rutherford B. Hayes.
"This guy disrespected the presidency in the Rose Garden, right outside
the Oval Office, where presidents have signed landmark legislation, held
historic meetings, and received oral sex," Obama added.
Munro, who was traveling in the Irish Sea, could not be reached for comment.
Add a comment above