Could Same-Sex Marriage Cost Obama Black Support and 2012 Election?
96 percent of black voters chose Barack Obama in 2008. Some black Christian leaders want to change that in 2012. They believe that Obama's pro-gay policies -- mainly his support of gay marriage -- will cost Obama some support from the black, Christian community.
Bishop E. W. Jackson Sr., president of the group Staying True to America's National Destiny (STAND) started the "Exodus Now" effort to encourage blacks to leave the Democratic party. "It is time for black Christians to have the faith and courage to refuse to associate with the Democratic Party that has become anti-Christian, anti-Israel, anti-Church, anti-Bible, anti-life, anti-family and anti-God," said Bishop Jackson.
Bishop Jackson added, "...The Democratic Party has shown itself to be so inimical to the biblical values of Christians and Jews that it is time for a mass exodus. The Democratic Party has turned its back on us, it's time to turn our back on them."
The National Urban League published a report called, "The Hidden Swing Voters: Impact of African-Americans in 2012." The report suggests that Obama will lose re-election if only 60% of blacks turnout in 2012 -- the same amount that turned out in the 2004 presidential election, which George W. Bush won.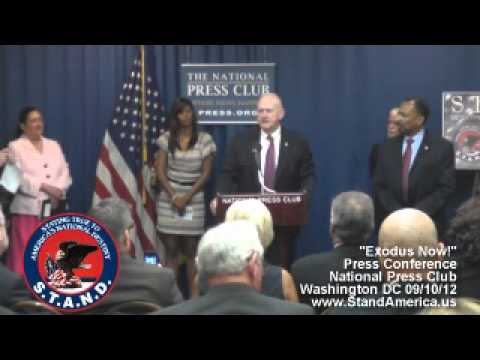 WND.COM reports:

A Free Press For A Free People Since 1997
Read More: http://www.wnd.com/2012/09/could-same-sex-marriage...
Add a comment above