Could Ron Paul win the GOP nomination after all?
On Thursday evening, Ron Paul stunned the media again: he won most of the delegate votes in Washington State. IB Times tells how significant this is:
Washington is now the third state, after Iowa and Minnesota, in which Ron Paul
has locked up at least half of the state's nominating delegates. In
order to be officially entered in nomination at the Tampa, Fla.,
convention, he needs to secure half or more of the delegates in five
states, and as of Thursday, he looks poised to grab a majority of
delegates in other states like North Dakota and Maine in coming weeks.
Rob Richie and Elise Helgesen, at Politico.com, said
as far back as November 25 of last year that the Republicans might not
nominate a candidate in one ballot. They discussed whether the rules
let States move their primaries up. But those same rules made the
primaries largely non-binding. And Rule 40, paragraph b, clearly says
how many State majorities a candidate needs to be on the ballot:
Each candidate for nomination for President of the United
States and Vice President of the United States shall demonstrate the
support of a plurality of the delegates from each of five (5) or more
states, severally, prior to the presentation of the name of that
candidate for nomination.
Rick Santorum and Newt Gingrich have both suspended their campaigns.
They have done this so that they can raise money to pay off their
staggering campaign debts. But neither man has released any delegates actually bound to him. Furthermore, Ron Paul has taken delegate slots that Rick Santorum and Newt Gingrich might have gotten. And unlike Gingrich and Santorum, Ron Paul is not in debt. He has two million dollars in cash on hand.
Historical precedent
In 1920, Warren G. Harding came to the Republican National Convention
with six percent of the delegates, less than any other candidate. Ten
ballots later, the convention nominated him with 70 percent of the vote. He went on to defeat Democrat James Cox in a landslide.
Ron Paul hopes to do today what Warren Harding did 92 years ago. And
he will start with a higher proportion of delegates than Harding had.
See also this video of Ron Paul as a guest host on CNBC.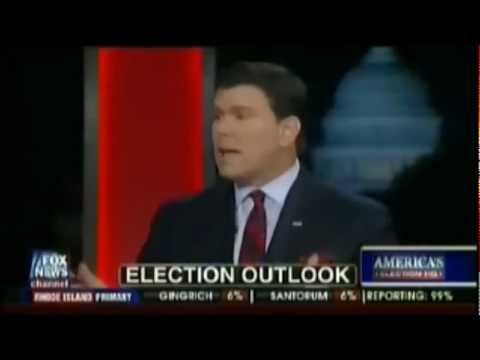 Read More: http://www.conservativenewsandviews.com/2012/04/28...
Add a comment above