Computer Model Shows Perfect Storm: Is Obama Battling Romney or Economy?
Every four years we hear the same refrain: "It's the economy, stupid!" James Carville coined the phrase when he served as a campaign strategist for Bill Clinton's successful 1992 presidential campaign against sitting president George H. W. Bush. Carville knew that Clinton could win if he focused on the bad economy instead of the candidate, George H.W. Bush.
President Obama won the 2008 presidential election against Sen. John McCain (R-AZ) on several issues including the bad economy. Four years later, Obama faces a perfect storm of a stuttering economy: high gas prices, a volatile stock market, increased unemployment, and a crisis in the Eurozone.
George Washington University associate professor John Sides created a computer model that determined President Obama has two opponents in his 2012 re-election battle: Mitt Romney and the horrible economy. "It's not the only factor, but it's arguably the most important factor," said Professor Sides.
CNN reports:
President Barack Obama is running against former Massachusetts Gov. Mitt Romney, but the economy may truly be his greatest opponent.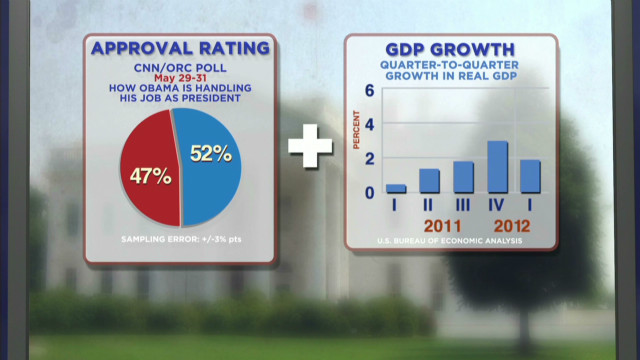 Read More: http://www.cnn.com/2012/06/11/politics/obama-econo...
Add a comment above